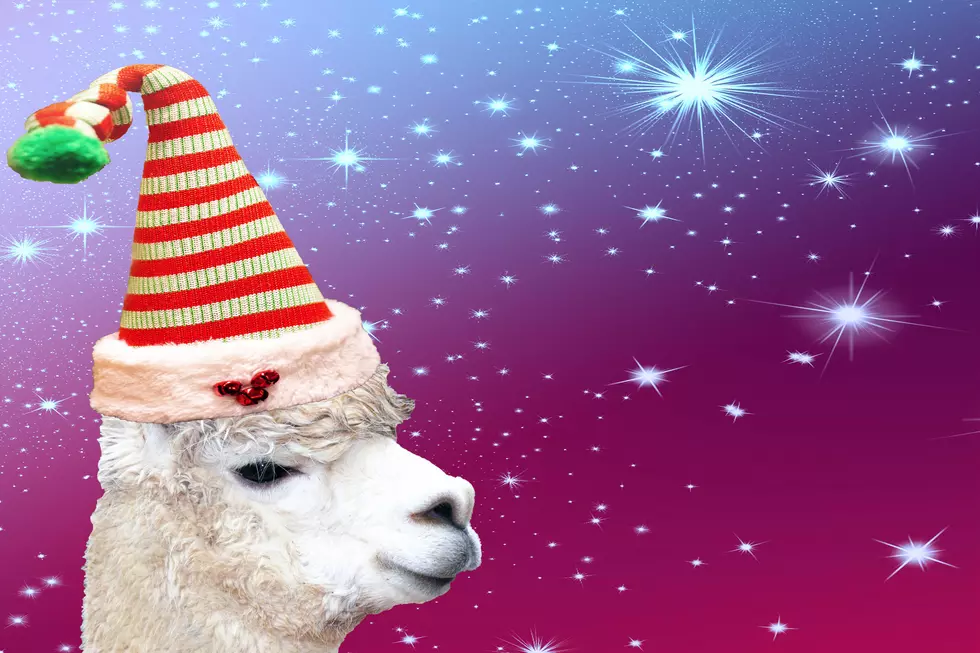 Too Good to be True – Alpacas in Cape May Dressed-up for Christmas
Credit: Getty Images/iStockphoto
A few years ago, unicorns were all the rage.  They were everywhere... on shirts, mugs, pillows, and all over social media.  Then in 2017, unicorns were replaced by llamas and alpacas and the best part of this new trend is that llamas and alpacas are real... and several of them live on farms right here in New Jersey.
One of those farms is the Jersey Shore Alpaca Farm in Cape May.  According to Jersey Shore Alpaca's website, the farm started with two alpacas back in 2006 and the herd has now grown to 20 --- 10 females and 10 males.
LiveScience.com says that alpacas are domesticated animals that are raised mainly for their soft wool.  They are related to llamas (both are descended from camelids), but llamas are usually larger than alpacas and herded as pack animals.
Throughout the year, the Jersey Shore Alpaca Farm allows visitors to mingle with the alpacas and and during the holidays, they dress up the animals in Christmas scarves and allow guests to do special holiday photo shoots.  It's an Instagram dream come true --- you and an alpaca dressed up for the holidays.

The farm is open Saturdays from 10AM to 4PM at 521 Route 47 South in Cape May.  For more info, check them out at jerseyshorealpacas.com.
Enter your number to get our free mobile app
More From Cat Country 107.3