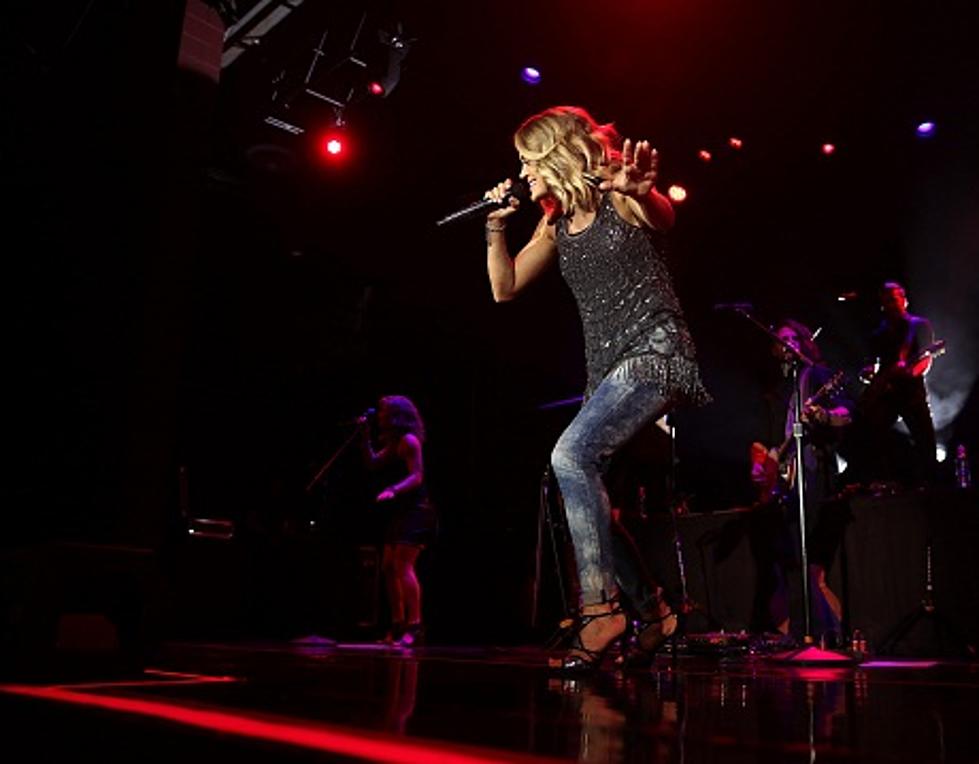 What It Means When A Country Diva Cuts Her Hair
Christopher Polk, Getty Images
Women in country are always switching up their styles. Whether it's the way they dress, their makeup choices, or their hairstyles, they're constantly evolving (much like the genre itself).
When a country diva cuts her hair though, that's a whole different situation.
If your favorite country gal goes under the shears, pay attention. She, most likely, didn't get her hair chopped just because she was bored.
There's a trend among women in country. If we're being honest, it's with women in music in general. When a diva cuts her hair, she's making a statement. It means stop looking at her like she's a damsel in distress and take her seriously for the fierce woman she most certainly is.
Something happens to a woman when she cuts her hair. A sense of empowerment completely takes over and you feel like you can take over the world. Not saying that women with long hair aren't empowered, but there's an obvious attitude adjustment that occurs when a gal goes from long locks to spunky short hair.
These five divas are the cases in point:
Jenny Anderson, Getty Images

Jenny Anderson, Getty Images

1

When Sugarland's Jennifer Nettles chopped her locks last year, she took on a new form of woman (quite literally). Her portrayal of Roxie Hart in the Broadway smash Chicago was nothing short of fierce. She does not look like the gal that needs saving.

Jason Kempin, Getty Images

Jason Kempin, Getty Images

2

Maren Morris is kind of known for her RBF, but with her short hair, she definitely doesn't look like the gal you want to mess with.

Own your fierceness, Maren! You rock, lady!

Scott Dudelson, Getty Images for Pistol Annies

Scott Dudelson, Getty Images for Pistol Annies

3

Miranda Lambert has always been fierce, but there's something about her short blonde hair that just really completes her IDGAF attitude. Just in case you were wondering, we're totally here for it.

Christopher Polk, Getty Images

Christopher Polk, Getty Images

4

Carrie Underwood is undeniably one of the sweetest souls in country music. But, when she opted for chopped golden locks over her long blonde curls, she traded in her doe-eyed innocent American Idol persona for a woman who knows who she is and what she wants. She is a force to be reckoned with and the world needs to know it.

With her recent chop, this soon-to-be-mama of two boys is ready and set.

Michael Loccisano, Getty Images

Michael Loccisano, Getty Images

5

WOAH MAMA! Who is this fiery blonde that hit the stage last night? I'm telling you, nobody embodies the short-hair-dont-care mantra more than Kelsea right now. Oh man, what a performance!

Kelsea got a haircut recently and reemerged last night with an audacity on stage that I don't think we've seen before. She was ready to kick a** and take names! What a transformation.

Keep doing your thing, Kelsea! You're slaying, girl!
More From Cat Country 107.3