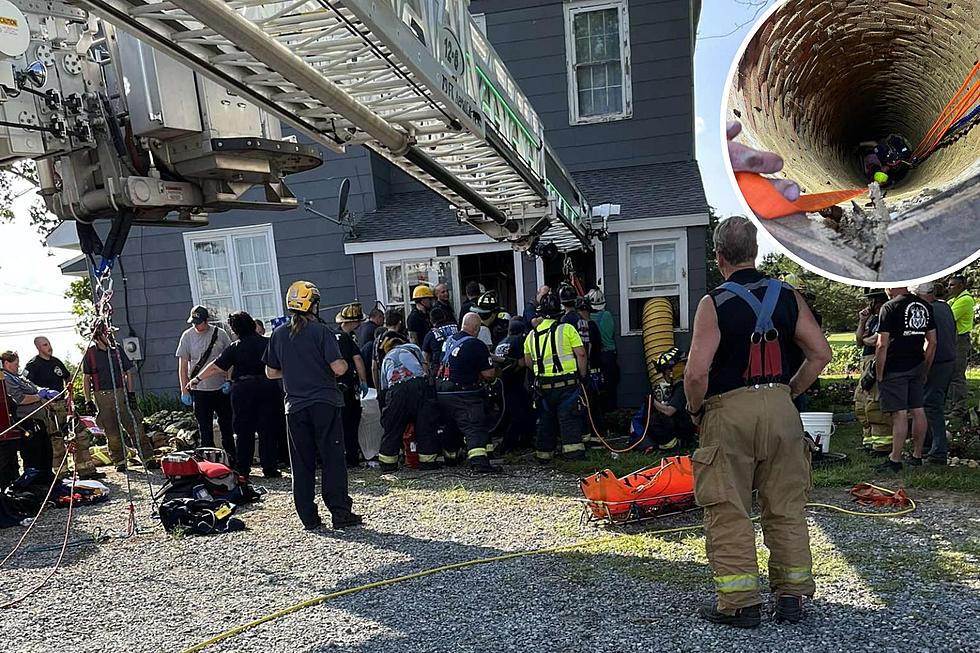 Woman falls down NJ well, plummets 20 to 30 feet
Firefighters surround a well after a woman fell into it in Pilesgrove (Reliance Fire Company)
🚒 A special truck was called in from Delaware to help with the rescue
🚒 She had to be freed from mud before being lifted out of the well
🚒 The woman was airlifted to a Delaware hospital for treatment
---
PILESGROVE — Firefighters from two states scrambled to rescue a woman who fell down a well Monday afternoon.
State Police, who provide local police service to Pilesgrove, were called to a home on Woodstown-Daretown Rd. in Pilesgrove where troopers found a woman had fallen between 20 and 30 feet into a well around 3:30 p.m., according to Sgt. Philip Curry.
The Reliance Fire Company was assisted by the New Castle County High Angle/Confined Space Rescue Team from Delaware which brought in a special ladder to help reach the woman using a rope rescue system.
Stuck in the mud
Chief Brian Facemyer of the Reliance Fire Company said the woman, who fractured her ankle in the fall, first had to be freed from knee-deep mud before she could be lifted from the well. She was then taken by medical helicopter to Christiana Hospital in Wilmington, Delaware.
Facemyer told CBS Philadelphia Salem County firefighters have never had to handle a situation like this before.
Curry did not disclose the circumstances of the fall.
Report a correction 👈 | 👉 Contact our newsroom
Pictures of a $16.5M private island home being sold by NJ doctor
Pictures of a $16.5M private island home being sold by NJ doctor
LOOK: Do you know these 50 famous acronyms?
This list from
Stacker
features a collection of the most common acronyms and their meanings. Popular abbreviations include establishments like ACLU, YMCA, ad the AARP.
LOOK: Longest-living dog breeds
More From Cat Country 107.3