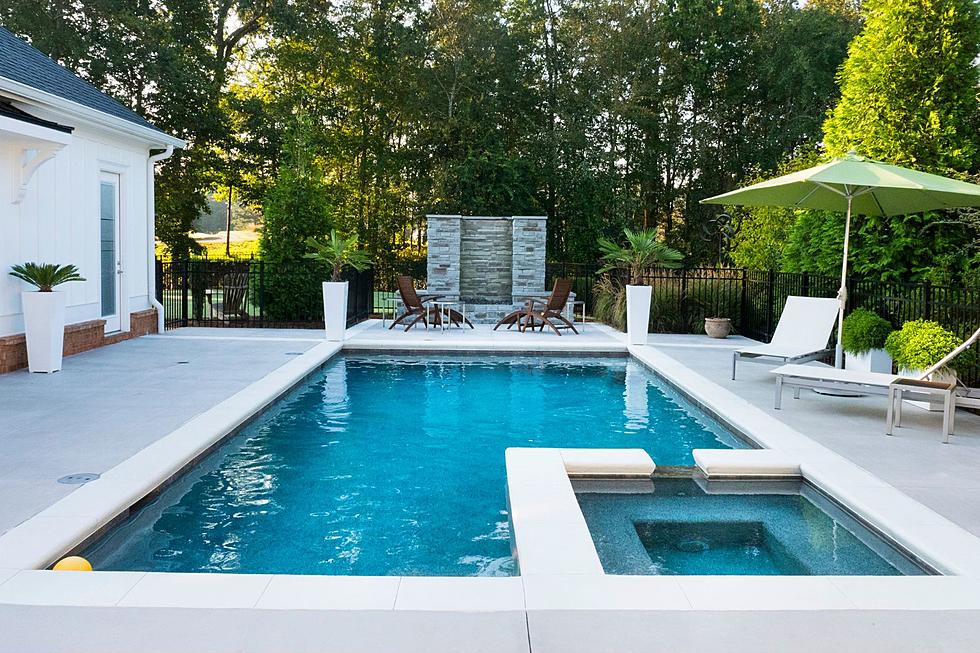 You Can Rent Someone's Backyard Pool in NJ By The Hour With 'Swimply'
canva
Have you been sitting around all summer with no pool to swim in? There's still a bit of time to go for a few more summer dips in the pool and if you don't have a pool in your backyard, it's no problem.
A new app will have you swimming in a pool right in your area in no time. It's called "Swimply" and it's a site that you can request and book time slots at someone's pool in their backyard.
Yes, you'll book a reservation to use someone's backyard pool for a few hours to enjoy a nice summer day wherever you are!
After I saw people rating their "Swimply" experiences, I had to log on and see what this was all about. I have to say, I'm so upset I didn't find out about this sooner because based on this site, people in our area have some beautiful pools that you can rent by the hour.
The way the site works is you can browse through a selection of pools in whatever area you choose and there's a price per hour. It's kind of like Airbnb, but instead of getting access to someone's entire house, you just get to use the pool.
If you already have a pool in your backyard, this is the perfect way to get some extra money for the rest of the summer. The site shows you pictures of the pool and pool area, lists how many people the area and pool can accommodate, how far you are from the pool itself, and also the price per hour.
I have to say, some of the pools in the area are rated well and aren't super expensive, so this is super affordable too compared to paying memberships to pool clubs or putting in your own pool.
Rent This Pink Cabana Airbnb in Belmar, NJ
Look inside this Airbnb that's perfect for a Jersey Shore trip with the girls!
Look Inside This $25 Million Jersey Shore Home
This Avalon, NJ home has been put on the market for just under $25 million
More From Cat Country 107.3