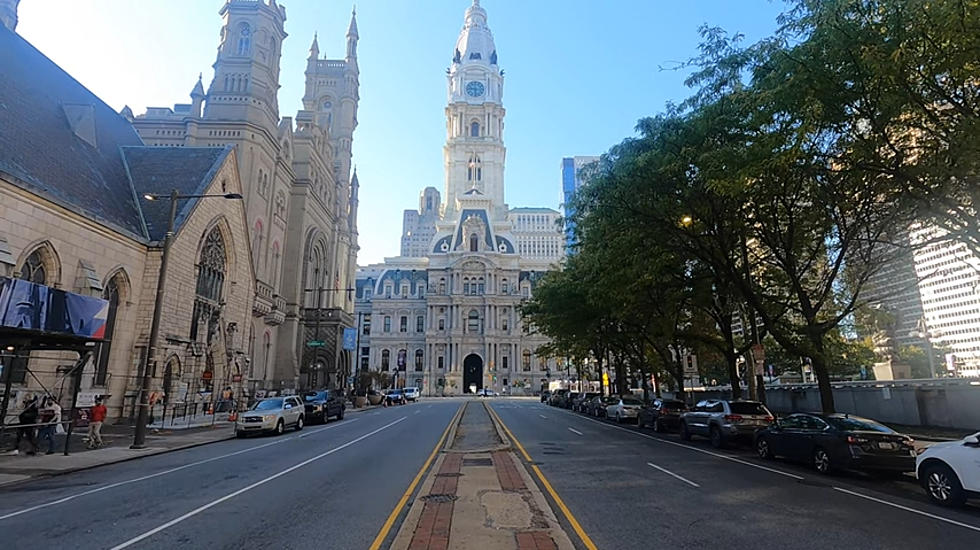 5 Great Things You Must Check Out in and Around Philadelphia
Alex P. Pape via YouTube
As the weather starts to warm up and spring arrives, you might be looking for cool and unusual things to do within driving distance.  Here's a list of things you might want to try, the next time you visit Philadelphia.
The Mummer's parade takes place every New Year's Day in Philadelphia, and while its quite the sight to see, who really enjoys standing out in the cold.  The Mummer's Museum gives you the opportunity to experience the colorful costumes, with the cold of winter.  1100 Soth 2nd Street.  They're open 'Tuesday- Friday 10am-5pm and Saturday 10am-3pm.
If history is your thing, why not take the   Philadelphia History, Highlights and Revolution tour?  This two- and half-hour guided walking tour, takes you to the historical sites that Philly is famous for.  Each tour is limited to 12 people, so it's very personalized.  In addition to the guided tour, participants receive a discounted ticket to the Museum of the American Revolution.
We've all heard about Philly cheese steaks, but have you ever experienced an authentic Philly cheese steak.  Genos and Pat's are a must-do for any visitor to Philadelphia.  I know, "How must touristy" can you get?  Look, shouldn't you at least try it?  My suggestion, try a one from each.  Oh, and this is VERY important, when you order, know what you want when you get to the window.  Perhaps you'll try "One Wiz With." In Philly, that means one sandwich with Cheese Wiz and Onions.
The Adventure Aquarium is in Camden and is a very cool place to visit.  You and your kids will be transfixed by the beauty this place has to offer.  Make sure your phone/camera is fully charged.  You'll be taking tons of pics.
The Franklin Institute is another very cool place for kids.  Your kids will never realize they're being educated, because this place offers so much hands-on fun.  They'll learn about electricity; they'll love the air show and a walk through the giant heart is something they'll remember forever.
10 Great Places in South Jersey to Get a Manicure
These are 10 of the most popular nail salons in Atlantic County, NJ
So Cool, So Close! Smithville Village Is Lit Up This December
More From Cat Country 107.3