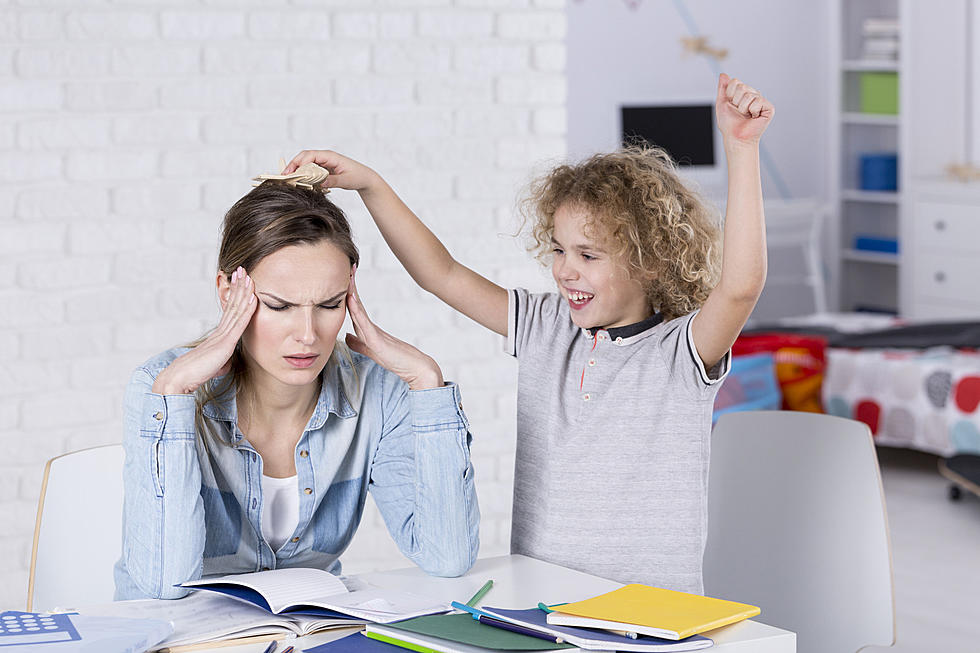 A Special Note To South Jersey Moms This Mother's Day
Thinkstock
Hi Mamas,
This year's been one of the toughest you've faced during your motherhood chapter in life. This time last year, we were only two months deep into the COVID-19 pandemic. You were struggling, yes, but nobody could've predicted how long the problems would persist.
You are so strong.
Over the last fourteen months, you've been not only the glue that holds your family together, but a full-time chef, a live-in maid, and a teacher. All of these jobs are fields that motherhood demands that you dabble in, but with no option to send your kids to school with lunch money or activities and extracurriculars to attend that make the household chores a lot easier to get through, you've been stretched to your limits.
With the kids home from school 24/7, you've had to be there every step of the way, even if that means having to play dual roles in your own careers and at home all at the same time. We've given our frontline workers and first responders their credit. Don't get me wrong, it's definitely credit that's due. However, I'm not sure that society understands the pressures moms had to deal with this year. It was a rough year on all of us, no doubt. But, the pressure of having to keep the family afloat all while worrying about your own mental state must have been so overwhelming at times that it was impossible to fathom how you'd even make it from one day to the next.
Well mamas, I'm here to tell you that I see you. I'm not a mom myself, but plenty of my friends are. I see what they've been through this year and I commend them for their courage and fortitude to continue to be the best moms they can be. We've had many venting sessions, that's for sure. That strength and grit, though, combined with the desire and motivation to keep pushing forward..... it's incredible to watch.
Take the weekend, mamas. Enjoy it. Do something for yourself. It's been a rough year with you putting everyone else's needs before your own. This one's for you. Make sure you put yourself first.
Happy Mother's Day!
The 100 Best Places to Live on the East Coast
LOOK: The most popular biblical baby names
LOOK: The most famous actress born the same year as you
Many of the actresses in this story not only made a name for themselves through their collection of iconic performances, but also through the selfless, philanthropic nature with which many of them approached their stardom. In an age of flipping the script on societal norms, many of these actresses are using their voices and platforms to be advocates for those who are otherwise unheard.
More From Cat Country 107.3