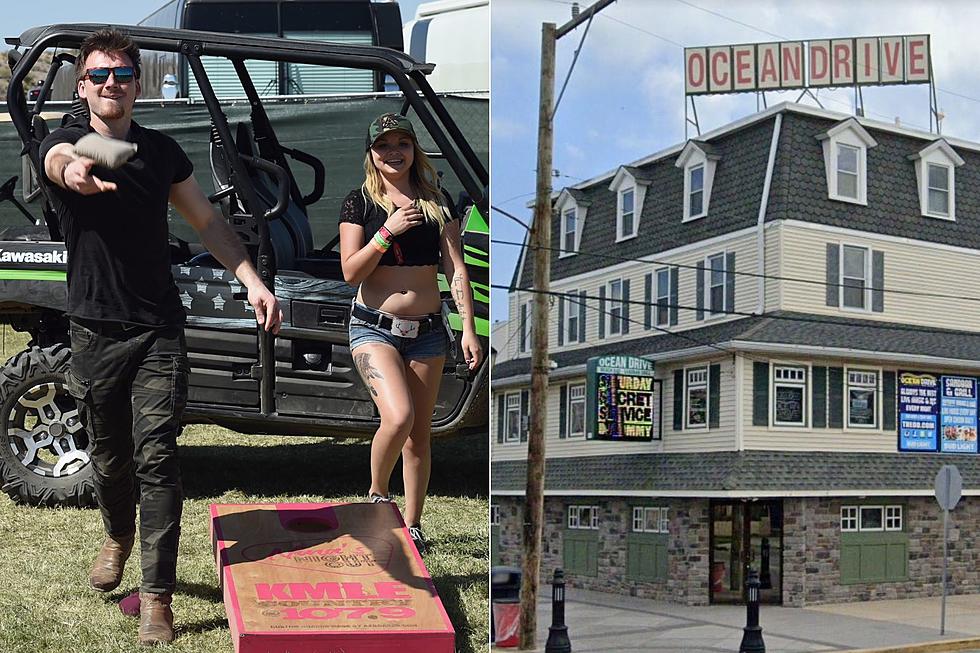 Baggo Tournament in Sea Isle City, NJ raises money for charity
Cornhole/Baggo Photo by Rick Diamond/Getty Images and The Ocean Drive Photo from Google Maps
The popularity of Cornhole and Baggo Tournaments has skyrocketed over the last decade, so The Ocean Drive in Sea Isle City continues to take advantage of that popularity to raise money for charity.
The 19th Annual Ocean Drive Baggo Tournament is on Monday, August 7th with about 120 teams competing at Excursion Park, which is located at the corner of Pleasure Avenue and JFK Boulevard in Sea Isle City. From Noon to 6 pm there will be Guy-Girl teams of two people competing for prizes with proceeds from this event going to charities such as Mike's Seafood Autism Awareness, Beat the Streets in Philadelphia, and Daryl's Wheels. There will also be raffle tickets available for purchase for those not participating in the Tournament who can come out and enjoy the festivities for a great cause on Monday.
I spoke with Ryan Albany and Colby Phillips from The Ocean Drive about the history of this Baggo Tournament that raises money for charity each year:
"The Ocean Drive believes in supporting charitable causes and they asked a few bartenders to participate in fundraising activities (over the years). Baggo had been a popular activity for our staff and we thought a tournament would be a great way to raise money for local charities. We started our first year with only 10 teams and raised about $600. Over the years, the tournament has grown significantly. It is a real team effort, led by Ryan and Brigid Albany along with eight members of the Baggo Team, all of which are teachers and bartenders at The Ocean Drive. When the tournament first started it was only male players and by year ten, we made the transition to male/female teams to encourage more participation. Over the past six years, we have created t-shirts for each tournament as part of the fundraiser. This year we have 120 teams signed up to play and over 60 raffle donations from the Sea Isle Community. Additionally, we have some great sports items from the Philadelphia Eagles and Phillies that are part of our silent auction."
Known to locals and frequent vacationers as "The OD", The Ocean Drive is a landmark located on the corner of 40th Street and Landis Avenue in Sea Isle City.  What is known today as The Ocean Drive was formerly a hotel that was later converted into a restaurant in the 1940's and the modern incarnation was born in the 1980's when the emphasis on Live Entertainment elevated the establishment from just another Restaurant and Bar to a staple of the Jersey Shore.  A key centerpiece of Sea Isle City's nightlife with daily live entertainment all summer long, "The OD" also has The Sandbar and Grill for outside dining and a craft beer bar.  "The OD" has also been the host of the annual Jason Kelce Team 62 Fundraising events, including this year's first Kelce Beer Bowl Competition.
10 Favorite Things about Cape May County
More From Cat Country 107.3