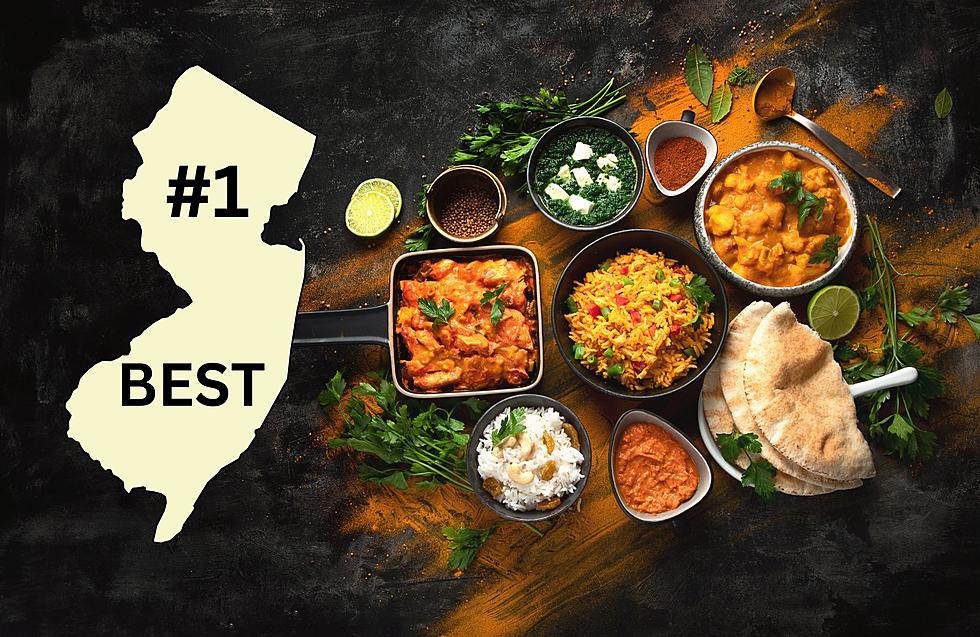 New Jersey is Home to the Best Indian Restaurant in the Nation
Canva
Indian cuisine dates back thousands of years.
I find it so appealing because of the wide array of flavors and ingredients.
India is, well, big. That's why you'll find many different variations of cuisine based on region.
This includes ingredients, cooking techniques, and flavors.
For example, the ever-popular curry comes from the south. Tandoori tastes hail from the north.
One thing that can expect to find at virtually every Indian restaurant is an extensive menu. That's a good thing. More choices.
Some iconic Indian dishes include:
Butter Chicken: A creamy and decadent tomato-based curry with tender pieces of chicken.
Biryani: Fragrant and flavorful rice dishes cooked with spices, meat, or vegetables.
Tandoori Chicken: Marinated chicken cooked in a clay oven (tandoor) for a smoky flavor and tender texture.
Paneer Tikka: Cubes of Indian cottage cheese marinated and grilled to perfection.
Samosas: Deep-fried pastry pockets filled with spiced potatoes, peas, and sometimes meat.
Masala Dosa: A crispy, thin rice crepe filled with a savory potato mixture and served with chutneys.
Rogan Josh: A rich and aromatic lamb curry from Kashmir.
Chole Bhature: A popular North Indian dish featuring spicy chickpea curry and fluffy fried bread.
The food is just one part of the Indian dining experience. You'll often find restaurants to be warm and inviting and decked out with vibrant colors that honor the culture and heritage of India.
Yelp took a look at the customer ratings for Indian restaurants across the country. They then identified the best eatery in every state.
They all had high marks, but New Jersey's stood out.
Congratulations to Bombay River in Red Bank.
Bombay River has garnered quite a reputation in New Jersey and along the East Coast.
The positive Yelp reviews are glowing all around.
Bombay River is fantastic! The food was delicious and they are able to customize the spiciness level for most dishes. The service was also excellent. My favorite dishes were the vegetable korma (which also includes paneer which is a bonus) and the papari chat (crispy rice crackers, potatoes, chickpeas). The flavors were spot-on and the best part is the sauces weren't overly sweet which happens at a lot of Indian restaurants. The location in Red Bank is also great for walking around town.
Every Extraordinary New Jersey Eatery Featured on The Food Network
More From Cat Country 107.3