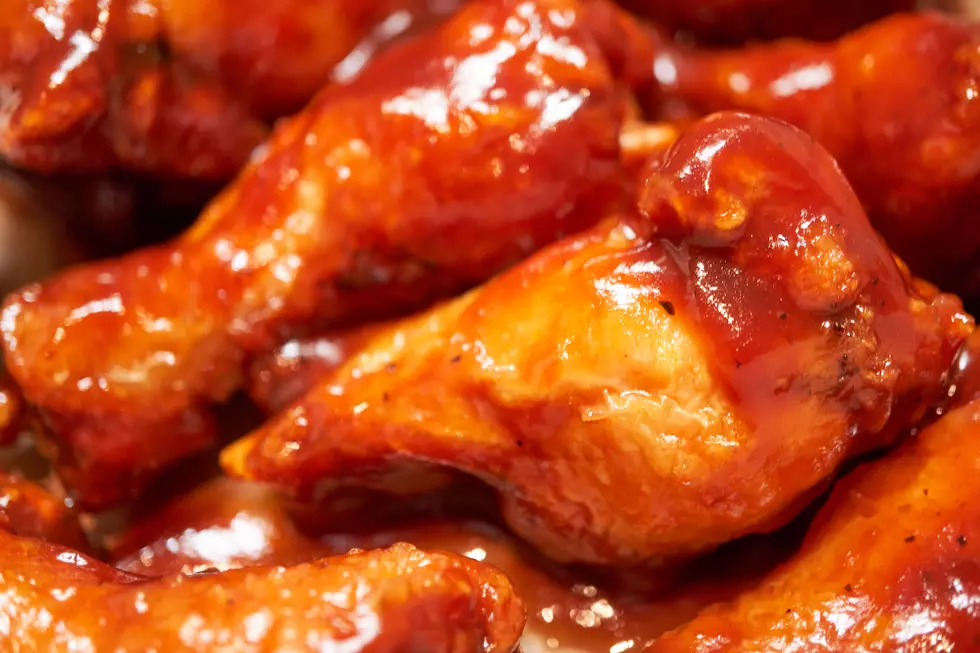 Experts Say the Most Mouthwatering Wings are From a New Jersey Favorite
ReDunnLev
With the 'Big Game' on the way, many of us will be filling up on wicked good wings.
Foodie experts are saying some of the most savory chicken wings can be found right here in The Garden State.
The National Chicken Council estimates that 1.4 billion wings will be consumed on 'Big Game Day.'
Where's the Pepto, right?
Wings disappear pretty quickly once they're served, but there's a lot of preparation that goes into making them the very best.
I like my wings nice and crispy and I learned a while ago that one of the "secret ingredients" for crispy wings is baking powder.
Forbes writes:
Adding ¼ tbsp baking powder (not baking soda) per pound of wings before baking raises the pH level of the chicken and allows them to crisp up better.
What if you just want to enjoy yourself and not have to worry about preparation?
Here's my go-to.
Owner and pitmaster at Mutiny BBQ in Asbury Park specialize in craft BBQ. The wings are insanely good, and so is everything on the menu.
National foodie experts at EatThis.com are spotlighting a New Jersey establishment and they claim that these spots serve up the absolute best wings in all of N-J.
That's saying something.
I'm obsessed with the show Chopped on Food Network.
It just so happens that the kitchen that produces these yummy wings is led by a dude who was on the show.
Tim Witcher created the "numb tongue sauce" that he serves over perfectly crisp wings.
You go ahead and try that sauce out. I'll stand over here holding the milk.
The Wing Kitchen has two locations in Glassboro and Turnersville.
If you're at Lincoln Financial Field in Philadelphia, stop by section 108 to get your wing fix.
Maybe pizza is more your thing...
Every NJ pizza joint Barstool's Dave Portnoy has reviewed
Dave Portnoy, commonly known as El Presidente, is the founder of Barstool Sports. Somewhere along the way, he decided to start reviewing local pizzerias, and the concept took off. Here is every New Jersey pizzeria Dave has stopped in, along with the score he gave them.
More From Cat Country 107.3