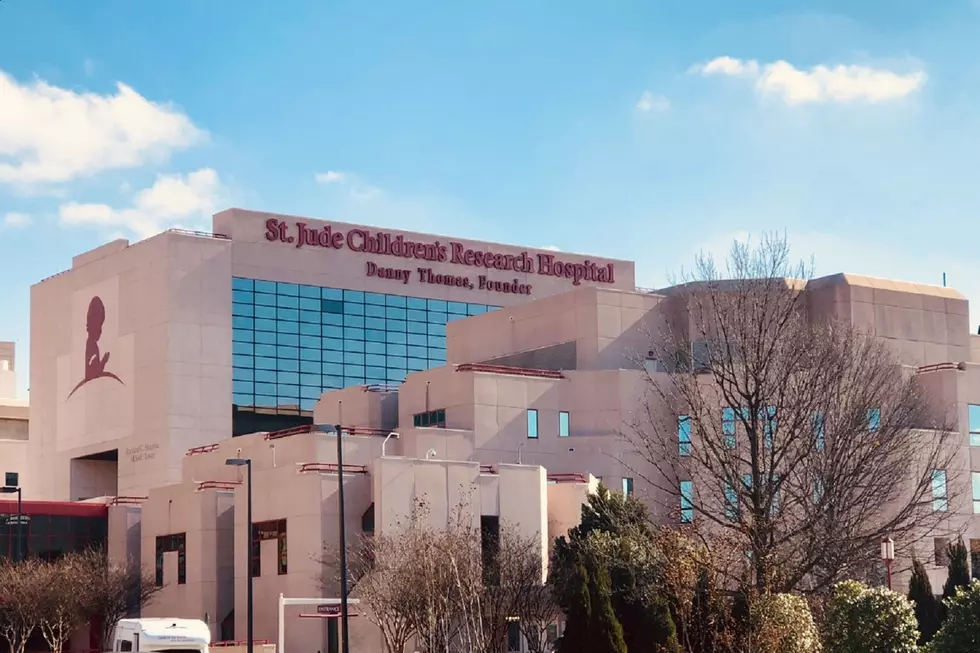 HBD, St. Jude Children's Research Hospital®: Celebrating 61 Years!
Jahna Michal, TSM
This week, St. Jude Children's Research Hospital celebrates 61 years of finding cures and saving children from various types of pediatric cancer. Since St. Jude opened its doors on February 4, 1962, they've increased the survival rate of certain childhood cancers from less than 10% to over 90% and increased the overall survival rate of pediatric cancer to over 80%!
This, of course, came to fruition because once upon a time, there lived a great man with a great vision. Let's go back to the late 1950s where a man, Danny Thomas, was just a struggling actor trying to break into the industry.
He had a baby on the way and was frantic to figure out how to pay the imminent medical bills that would soon hit his doorstep after his wife delivered. He went to church and donated $7. Soon after, he was offered a part that would pay him what he needed to make it through. Prayer saved Danny and his family.
Danny went on to lead a successful career in the entertainment industry due largely in part to his devotion to St. Jude Thaddeus. Key point to note about St. Jude Thaddeus: he's the patron saint of lost causes or impossible cases. His devotion clearly demonstrates his genuine humility. When praying to St. Jude, Danny Thomas promised that if he were blessed with a clear vision of his purpose in life, he would build a shrine and dedicate it to St. Jude.
He had a strong inclination that this would be in the form of a hospital. Not just a hospital, but a children's hospital. This idea sprung to life in the early to late 1950s when Danny was able to find ample backers for the hospital. Finally, the backers formed ALSAC® whose main goal is to obtain funding for the daily operations of St. Jude Children's Research Hospital®.
The hospital opened its doors in February of 1962 and hasn't looked back. Danny's entire mission encompasses his idea that "no child should have to die in the dawn of life." In addition, he believed no family should worry about anything during their child's time in treatment other than keeping their child alive, therefore no family would ever receive a bill from St. Jude. St. Jude pays for transportation, treatment, travel, housing, and food for patients and there families.
The unparalleled strides St. Jude has made with it's research is astounding. They're responsible for thousands upon thousands of lives saved that otherwise would have been lost. None of this would be possible without you, the partners in hope.
So, this celebration isn't one just for St. Jude, but for you. When you become a partner in hope, you're part of finding cures and saving children.
Thank you, Danny Thomas, for choosing to fight for our children. Happy Birthday, St. Jude Children's Research Hospital®! Cheers to many more in the hope that one day the fight will be won.
1-800-372-4999.
Source: StJude.org
Darius Rucker + Friends for St. Jude at the Ryman Auditorium
Darius Rucker brought five of country music's most talented singers to the Ryman Auditorium during his annual benefit show for St. Jude. The June 6 concert is for many the unofficial kick off of CMA Fest week.
More From Cat Country 107.3