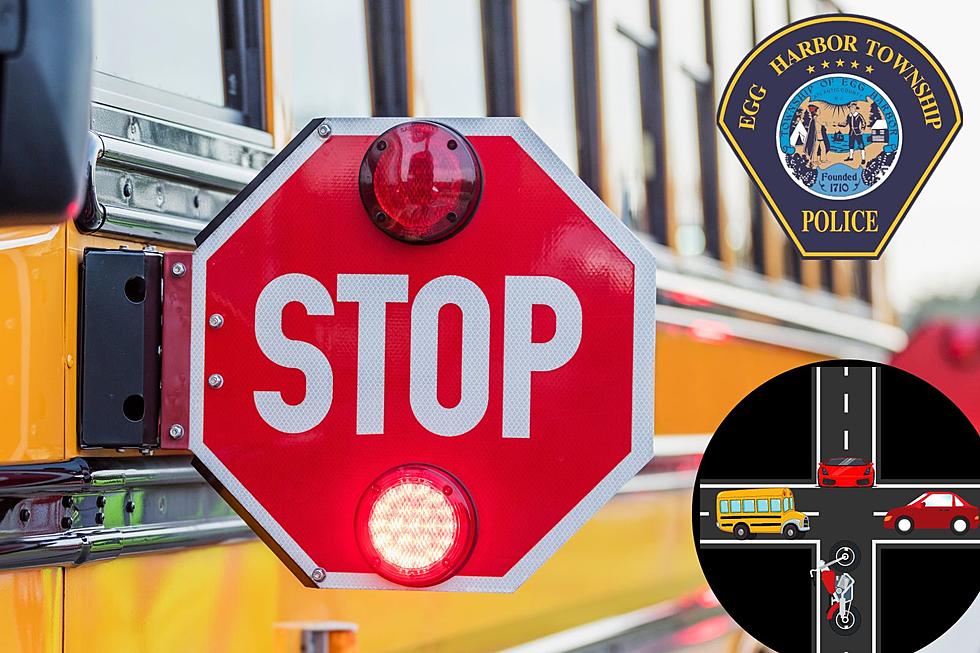 Cops Confirm What To Do At 4-Way School Bus Stop In Egg Harbor Township, NJ
Canva
I'll be the first to admit that traffic laws around back-to-school time can get a bit hairy. For one, I have no children. Therefore, I'm not familiar with the laws that most parents are probably accustomed to adhering to each and every day their child attends school.
It can get a bit confusing, I'd imagine, especially if you have kids in different schools. Remembering how to enter and exit the car line, where to park if you have to run in and pick up your student early, which entrances and exits you can use when; it's a lot to keep up with, I'm sure.
For those of us that don't have children, it can also be confusing to know what we have to do when we encounter a school bus pulling over to drop kids off. I, for one, only took the bus for two years during my school days, so I don't remember a thing.
I never know what to do if you come to a 4-way stop and a bus is stopping to drop off children at one of the corners. What do you do if you don't have a stop sign NOR if you're on the side where the bus is dropping them off? It's such a conundrum!
If you happen to live in Egg Harbor Township, the police department has helped you figure it out with a little diagram they shared to their Facebook page this week. Here's the skinny:
Well, at least now we know for sure. If you're stopped at an intersection and there's a bus doing a drop-off, all cars should stop regardless of signage. At least, that's what the cops in EHT say....
Source: Facebook
Smile! The Google Maps Car Was Just in South Jersey - Are You in These Pictures?
The Google Maps Car was recently in South Jersey taking new pictures for Google Street View -- are you in any of these pictures?
Deer in Egg Harbor Township
Deer Captured on Trail Cam
17 Google Maps Pictures of Nothing that Erase Every Stereotype of NJ
From "what exit" to "it's too congested," here are seventeen pictures that crush every stereotype that New Jersey has.
More From Cat Country 107.3