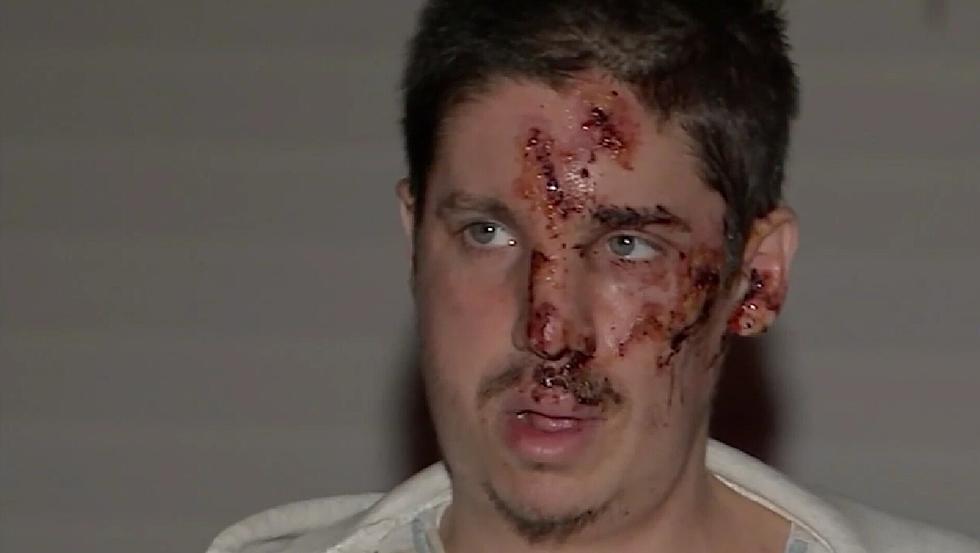 Update on Egg Harbor City Man Brutally Attacked on Halloween Night
courtesy 6abc.com
Daniel Peterson, the 29-year-old man who was brutally attacked while taking his autistic cousin trick-or-treating, remains hospitalized, having just gone through another surgery.
In a post to the 6abc Instagram page, Peterson is seen holding up a sign that says 'Thank you all/am I perdy', his many injuries and stitches visible.
Peterson was with his 15-year-old cousin Ethan on Arago Street in Egg Harbor City on Halloween night when a group of teenagers reportedly jumped them, demanding their candy, and started beating them. Both victims suffered serious injuries.
Peterson told 6abc.com, "I probably got hit in the face 20 times within two seconds". His cousin Ethan told police the assailants were armed with knives, bats, glass bottles, and metal poles.
Danny and Ethan's family have set up a GoFundMe page to help with their medical expenses.
More From Cat Country 107.3