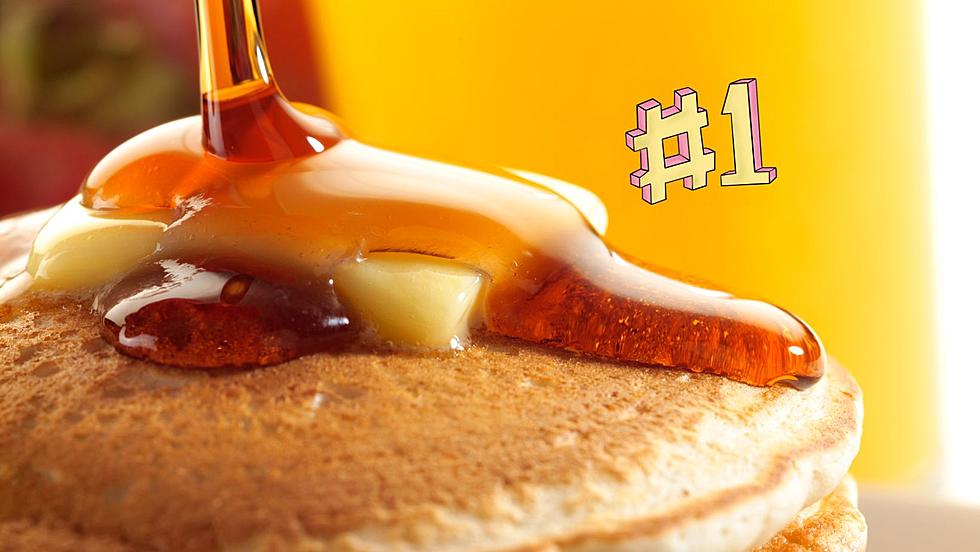 Great Pancake Houses in Cape May NJ
Canva
Here in New Jersey, most people would agree that the official breakfast of the Garden State is pork roll, egg, and cheese.
However, one cannot live on pork roll alone.  For those looking for hearty pancakes, we found some delicious options for you.
Here's a list of some of our top choices in Atlantic and Cape May County.
4601 Pacific Ave Wildwood, (609) 729-7557 Open 7 Days 7a-2p
Uncle Bill's Pancake House has 7 locations (Avalon, Cape May, North Cape May, 2 in Ocean City, Stone Harbor, and Wildwood).  For something different, try the peanut butter pancakes with chocolate chips.
6708 New Jersey Ave Wildwood Crest, (609) 522-0106 Open 7 Days 7a-1p
Not only do they have an extensive menu of pancakes to choose from, but their homemade pies are also pretty incredible.  Well worth a visit.
Brandon's Pancake House and Ice Cream Parlor
6200 New Jersey Ave Wildwood, (609) 305-4807 Open 7 Days 8a-9:30p
Brandon's has quite the menu.  You won't leave hungry.  The story behind this family-owned business is one of true love and passion.  Of the 18 different variety of pancakes they offer, the one that caught my eye are the cream-chipped beef pancakes.
5308 New Jersey Ave Wildwood, (609) 522-3392 Open 7 Days 6:30a-1p
Fewer choices than some of the other places on this list, but where else can you find ricotta cheese pancakes?  Another choice is the surf side brew cakes, both are outstanding choices.  Also recommended the Challa bread French toast.
5911 New Jersey Ave Wildwood Crest, (609) 435-5467 Open Fri, Sat, and Sun 8a-2p
If chocolate chip pancakes are your thing, this is a place you need to check out.  They also offer assorted fruit toppings for your pancakes.
25 Best Things to Do in South Jersey — From beaches to boardwalk and everything in between
36 Restaurants to visit in Sea Isle City, NJ (Alphabetical Order)
More From Cat Country 107.3