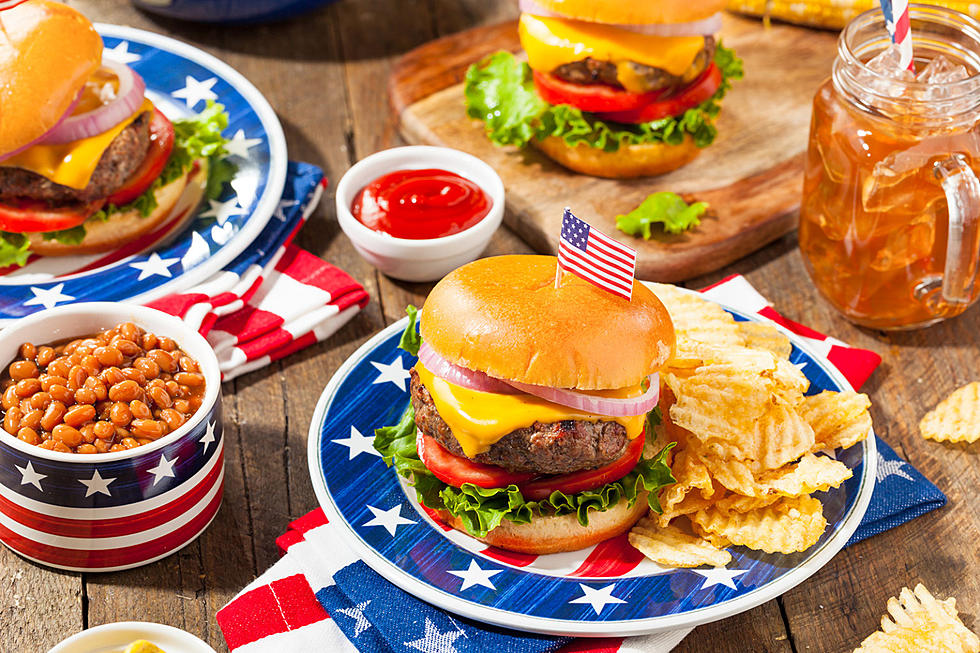 Here's how much more your Memorial Day barbecue will cost this year in NJ
Adobe Stock
In the past, your Memorial Day barbecue was a no-brainer. You grabbed the dogs and the burgers, called your friends and neighbors and fired up the grill.
This year is going to be different. You'll have to think twice about what you're buying since the cost of your cookout has gone up significantly.
Cookout.com wanted to track how much BBQ costs have risen. Their study found that what cost you around $75 last summer is gonna set you back around $85 this year.
They provided a map from the Bureau of Labor Statistics which tracks month-to-month and year-to-year changes of common food and energy prices.
This shows just how much retail barbecue food will cost you this year compared to the cookout prices in the rest of the country.
They base these prices on the Census regions of the Midwest, West, Northeast, and South and on a cookout serving 10 people, each getting one plate of food.
This could also be looked at as a minimum price, as things like alcohol are not included in the cost analysis. Also, this is based on only one plate of food per guest. If you have the brother-in-law or uncle who takes seconds and thirds, your costs will be more.
For the study, here's what they included on each plate of food.
4 oz. cheeseburger with lettuce, onion, tomato, ketchup, mustard, and bun.
Hotdog with bun.
Serving of baked beans
Serving of potato salad
Serving of potato chips
Serving of strawberries
Serving of vanilla ice cream
Serving of cookies
12 oz of soda
I'd probably skip the strawberries and vanilla ice cream, but here's how the costs break down in our region. (Northeast)
Hamburger buns (2 packages of 8) - $3.98
Hot dog buns (2 packages of 8) - $3.98
3lbs ground beef (for at least ten 4 oz burgers) - $16.20
1lb cookies - $5.23
2 packs of hotdogs - $9.00
16 oz bag of potato chips - $5.83
32 oz of baked beans - $3.49
1lb tomatoes - $2.14
1lb lettuce - $2.99
1lb American cheese - $4.77
2lbs of potato salad - $7.98
2 pints of strawberries - $5.30
1/2 gallon vanilla ice cream - $6.16
Ketchup & mustard - $1.99
1lb onion - $1.45
Two, 2 liters of soda - $5.00
This makes the total minimum cost for a 10 person cookout in NJ is $85.49, which is up 11.74% from last year.
Nationally the cost has increased 12.3% on average, according to the study.
We're certainly doing better than the western states, whose cookouts are up to 93.29, maybe we should we start a new Memorial Day tradition in NJ: Fast food instead of BBQ. At least until food prices level out.
How to make a delicious bruscetta
Opinions expressed in the post above are those of New Jersey 101.5 talk show host Judi Franco only.
You can now listen to Dennis & Judi — On Demand! Hear New Jersey's favorite best friends anytime, anywhere and any day of the week. Download the Dennis & Judi show wherever you get podcasts, on our free app, or listen right now.
Click here to contact an editor about feedback or a correction for this story.
A simple summer salad - Jersey style!
More From Cat Country 107.3