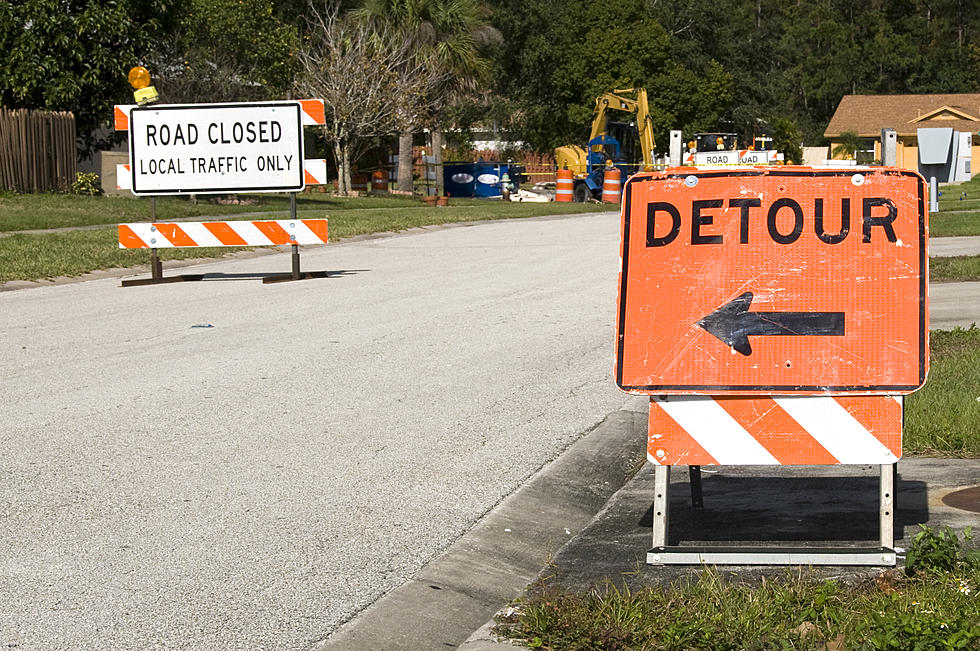 Joe Kelly: My Commute is Being Rerouted For… Two Years
Thinkstock
I come to work early - now, apparently, I'm going to have to leave even earlier! Ugh!
I usually leave for work while most of South Jersey is sleeping. How early? Usually between 3:30 and 4:00am.
Now, I may have to leave earlier.
I don't live far from work. With no very early morning traffic (ever), I can usually make it to work in three Cat Country songs - less than ten minutes.  If I make a stop at Wawa, I need to go a different route, and my commute time, with stop, is probably about 15 minutes.
Now, I'm being told I need to take a new way to work - for two years!
Egg Harbor Township Police have passed along word that a construction project will force me to detour for...two years!
Work on expanding some Garden State Parkway bridges is behind this - which is happening in a couple Egg Harbor Township locations.
Here's the detour I'm talking about:
This will force me to take a virtually whole new (well, different way) to work each morning, probably doubling my commute time.
Am I being overly dramatic? Probably.
Enter your number to get our free mobile app
Since I've been taking the same route for 15 years, I've gotten used to my route.  I know where the streets puddle up in a heavy rain. I know which streets are plowed first in a snow storm. I may know where the police hide if I hit the snooze alarm a dozen too many times....
This is kinda weird: I know where the deer are. My commute involves driving the edges of birch grove park, and I know what areas the deer usually hang out at 4am. I (KNOCK ON WOOD REAL HARD) haven't clipped on yet.
Third world problem, right?
CHECK IT OUT: See the 100 most popular brands in America