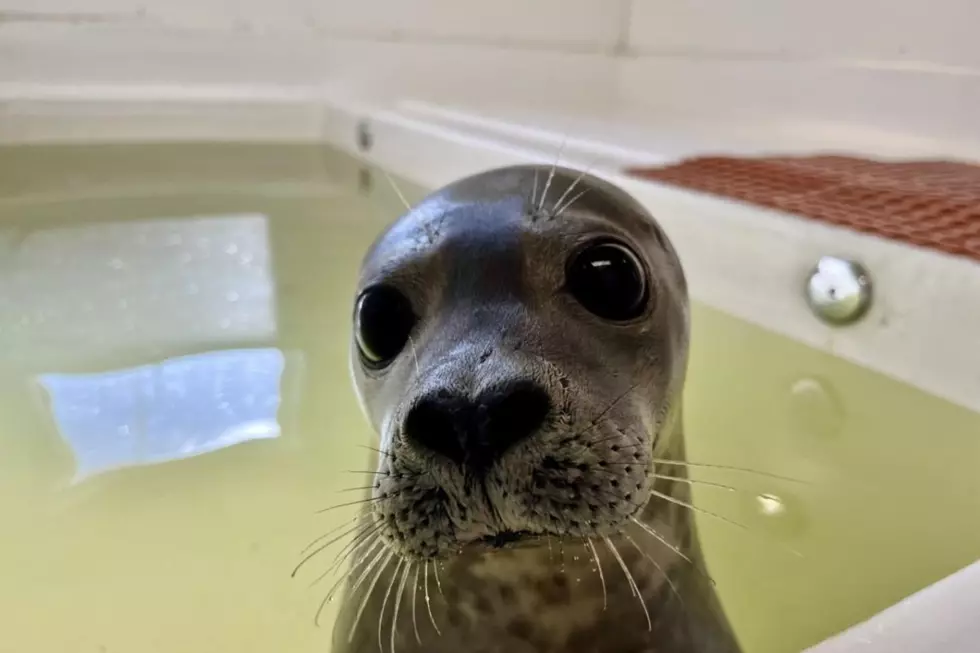 Good news for seal pup stranded on NJ beach
Seal at MMSC (Photo Credit: MMSC)
🔴 MMSC's only patient has been cleared for release after being found injured and sick in December
🔴 The female seal's respiratory issues and laceration have cleared up and healed
🔴 She spends time in the exercise pool and eats 9 lbs. of fish a day!
---
BRIGANTINE — Good news from the Marine Mammal Stranding Center.
Their only patient, a female harbor seal (#22-155) found stranded on Monmouth Beach on Dec. 28 is reportedly doing very well under the expert care of the center's stranding staff, veterinarian, and volunteers.
When the pup was found, she was suffering from respiratory issues and had a deep laceration on her right side. She weighed 42 pounds and was admitted to the center's hospital.
The yearling, likely born last spring had been resting in Pen A of the intensive care unit.
Now, MMSC is proud to report that the seal's respiratory issues have cleared up and the laceration is healing quickly thanks to the loving, supportive care of the staff, and medication.
She has developed a big appetite in the meantime. The seal is eating 9 lbs. of fish every day! According to the video, she eats 3 lbs. of herring at each of her three daily meals.
Plus, she has graduated from the exercise pool and will remain there for the rest of her stay at MMSC.
The seal, with the heart-shaped nostrils (just in time for Valentine's Day), has been cleared for release in early February.
MMSC would like to thank everyone who has donated to the animal's care and all who continue to donate to the center so they can give the best possible care to every animal who comes through their doors.
Anyone wishing to donate can do so here.
Jen Ursillo is a reporter and anchor for New Jersey 101.5. You can reach her at jennifer.ursillo@townsquaremedia.com
Click here to contact an editor about feedback or a correction for this story.
RANKED: Here Are the 63 Smartest Dog Breeds
Does your loyal pup's breed make the list? Read on to see if you'll be bragging to the neighbors about your dog's intellectual prowess the next time you take your fur baby out for a walk. Don't worry: Even if your dog's breed doesn't land on the list, that doesn't mean he's not a good boy--some traits simply can't be measured.
More From Cat Country 107.3