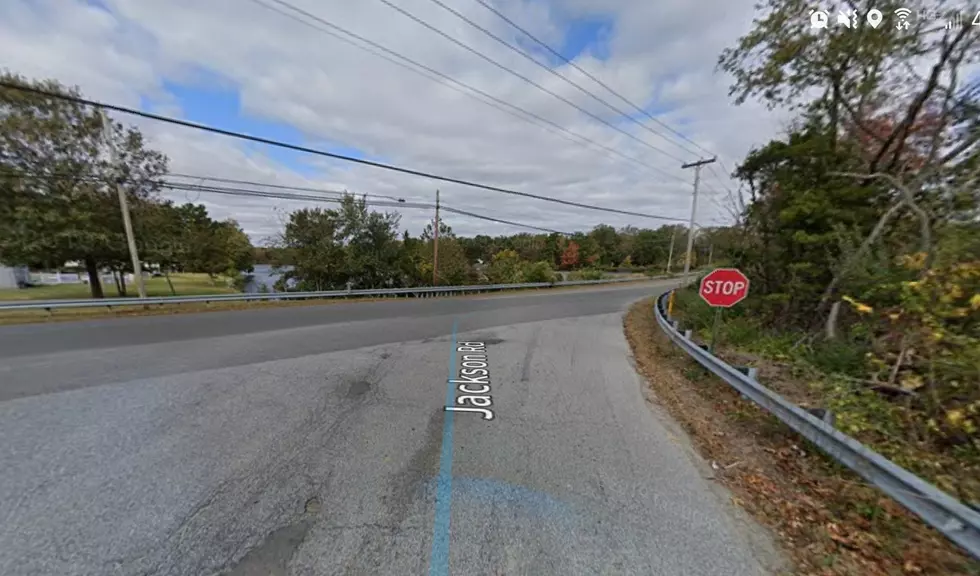 Motorcyclist Killed in Crash in Monroe Township Thursday Morning
Jackson and Whitehall Roads in the Victory Lakes section of Monroe Township, Gloucester County, NJ - Photo: Google Maps
Cops in Monroe Township, Gloucester County, say a motorcyclist from Williamstown was killed in a single-vehicle crash early Thursday morning.
Authorities say 35-year-old James Tomlinson, Jr., was driving a motorcycle on Jackson Road near Whitehall Road in the Victory Lakes section of the township at around 1AM.
An investigation revealed Tomlinson locked the rear brake on his bike as he approached the intersection and he lost control of it as it began to fall over. Both Tomlinson and the motorcycle slid about 75 feet before hitting a guard rail.
Cops say Tomlimson died at the scene.
Marijuana legal in NJ: How do the laws work?
Answers to common questions about legalized recreational marijuana in New Jersey and rules about underage use of weed.
What's been killing all the fish in NJ waterways?
Since November, there have been numerous instances of dead menhaden washing ashore or floating in waterways, including in the Raritan Bay and the Navesink and Shrewsbury rivers.