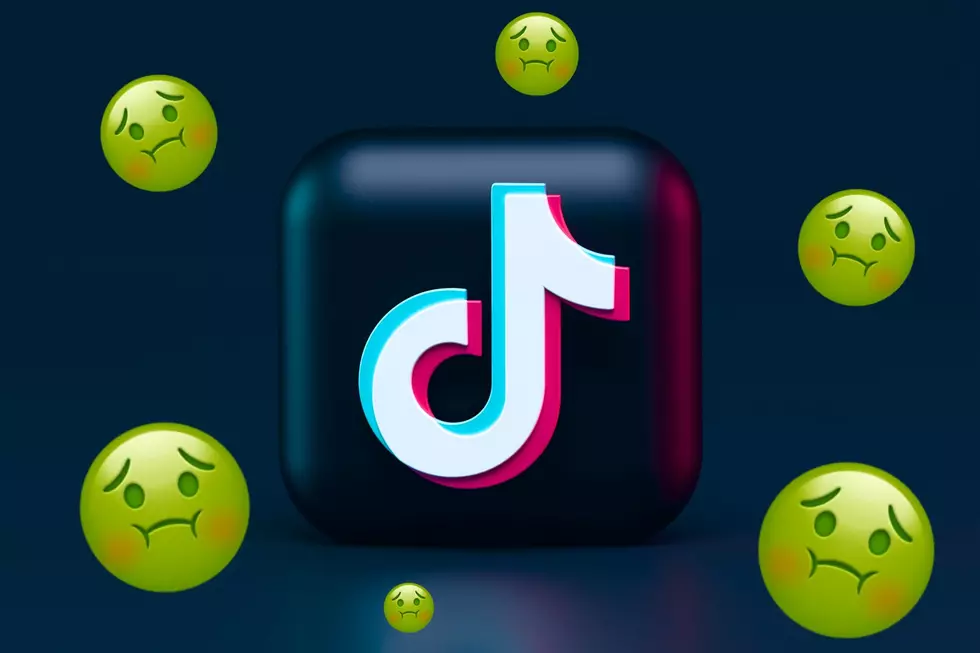 NJ congressman says president should have power to ban TikTok
Townsquare Media illustration/ photo by Alexander Shatov on Unsplash
📱 NJ congressman wants the President to be able to ban TikTok
📱 Lawmakers are crafting a bill to let the president do just that
📱 Gottheimer accuses China of using TikTok to infiltrate our citizens
---
At the beginning of this year, New Jersey banned TikTok on all government-owned devices because of national security concerns.
A New Jersey congressman is now leading the charge to give the president of the United States the power to ban the social media platform on all devices in every state of the union.
U.S. Rep. Josh Gottheimer, D-N.J. 5th District, is working with other members of Congress on legislation that would give the president "the power to ban TikTok in the United States, or force the sale of its U.S. operations to an American company."
He charges China is infiltrating our citizen
During an event in Hackensack on Monday he said it's become clear "the Chinese communist government is using TikTok to steal from our children and families. They're using it as a means to infiltrate our citizens, their data and information that could put our safety and national security at risk."
"China is our biggest global threat and they've made it clear they're willing to use cyber warfare tactics to breach U.S. institutions, and TikTok is a clear and obvious threat to our national security," he said.
"It's time we put an end to their endless and shameless privacy violations and data collection on our children and families."
Teens love watching TikTok videos
He said many teenagers and some of their parents love watching and making TikTok videos with their friends, much to the delight of the Chinese government, because "they're building lengthy data files on millions of children across our country, learning and capitalizing on their every move online, their habits, their likes, where they shop and what they read, and potentially what's on their devices."
"TikTok is clearly being used as yet another tool in the Chinese government's arsenal against America, and it's high time we address the serious effects on our children and our national security," Gottheimer said.
The U.S. House Foreign Affairs Committee this month approved a measure to give the president the power to ban TikTok, but the bill's broad language has concerned many Democrats and a separate piece of legislation is now being developed by Gottheimer and other lawmakers.
A history of sneaky problems
TikTok last year agreed to a class action settlement for harvesting personal information and data from U.S. users without their consent, and in 2019 the FTC fined TikTok for knowingly collecting the names, email addresses, pictures and location of children under the age of 13 without parental consent.
TikTok has a hundred million users in the U.S. and it continues to collect usernames, passwords, personal identifying information, pictures and videos that is being turned over to the Chinese government, Gottheimer said.
He said what is also very concerning is many young people get all their news from TikTok.
"That means China has the ability to slowly and methodically undermine our country by feeding our children communist propaganda, by using the app as a weapon against America."
He also said we know social media apps are having a serious negative impact on our children and increased exposure to social media has resulted in depression and eating disorders.
Gottheimer said he is writing a letter to the company demanding the cease collection of personal data from TikTok users.
The U.S. military has already banned the use of TikTok because the app could pose a security threat.
David Matthau is a reporter for New Jersey 101.5. You can reach him at david.matthau@townsquaremedia.com
Click here to contact an editor about feedback or a correction for this story.
Weird things NJ taxes - and some they don't
In general, New Jersey assesses a 6.625% Sales Tax on sales of most tangible personal property, specified digital products, and certain services unless specifically exempt under New Jersey law.
However, the way the sales tax is applied in New Jersey sometimes just doesn't make sense.
New Jersey puts out an itemized list for retailers that spells out what is, and what is not, taxed.
Perhaps because this is New Jersey, there are some bizarre and seemingly contradictory listings.
LOOK: The 25 least expensive states to live in
LOOK: 50 songs you won't believe are turning 50 this year
More From Cat Country 107.3