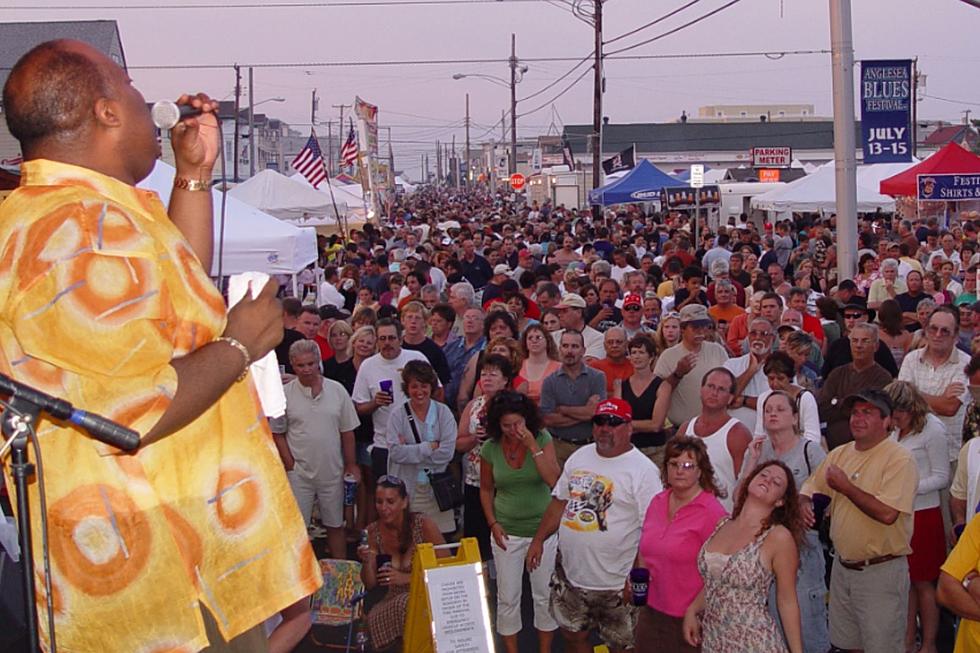 North Wildwood, NJ hosting BBQ Championship and Blues Festival
Photo courtesy of Suasion Communications Group and the Greater Wildwoods Tourism Improvement and Development Authority
The New Jersey State Barbecue Championship and Anglesea Blues Festival is back for their 24th year featuring a big three-day festival of great food and free live blues music in North Wildwood.
This year's event will be hosted at the intersection of 2nd Avenue and Olde New Jersey Avenue in North Wildwood, next to the popular North Wildwood Entertainment District. The event will be a competition of the best barbecue and grill masters engage in a showdown to see who has the best in chicken, pork, ribs, and brisket. The teams will compete for places 1st through 5th and the top overall scorer will be crowned Grand Champion, which means they are eligible to compete in the annual American Royale World Championship, an invitation-only competition hosted each year in Kansas City, Missouri. The Barbecue Competition is judged and sanctioned by the Kansas City Barbecue Society (KCBS), the world's largest association of BBQ Enthusiasts.
The Anglesea Blues Festival features national and regional blues musicians performing on the outdoor main stage along with neighboring clubs and restaurants in the North Wildwood Entertainment District. Here is a summary list of the musicians scheduled to perform on the main stage:
Friday, July 14th opening act is blues band Bluestime performing from 4 pm to 7 pm on the main stage followed by Billy the Kid and the Regulators from 7:30 pm to 10:30 pm.
On Saturday, July 15th the main stage will have Don and The Sarkastics from 11 am to 1 pm followed by James Day and the Fish Fry playing from 1:30 pm to 3:30 pm, then the Billy Walton Band perform from 4 pm to 7 pm, and the final act on the main stage schedule is the Chris O' Leary Band from 7:30 pm to 10:30 pm.
The festival concludes on Sunday, July 16th with BC Blue and Friends performing from 11 am to 4:30 pm.
There will be an open-air market featuring plenty of food and merchandise vendors for guests to enjoy starting at 10 am both Saturday and Sunday. The open-air market will be open to visitors until 11 pm and Sunday until 6 pm in conjunction with the judging for the 2023 Barbecue Grand Championship.
Admission is free for all three days of the New Jersey State Barbecue Championship and Anglesea Blues Festival, with The Wildwoods Island Shuttle running a loop from 3rd Avenue traveling south along New Jersey Avenue to 26th Avenue, then back north on Surf Avenue and back to 3rd Avenue. The Jitney schedule times are Friday running 4 pm to midnight, and Saturday from 1 pm to midnight. I recommend parking on side streets near the Jitney route so you can easily get to the festival Friday and Saturday.
For more information about the 24th annual New Jersey State Barbecue Championship and Anglesea Blues Festival, you can visit their website here.
Learn about Cape May County's Breweries (Alphabetical Order)
More From Cat Country 107.3