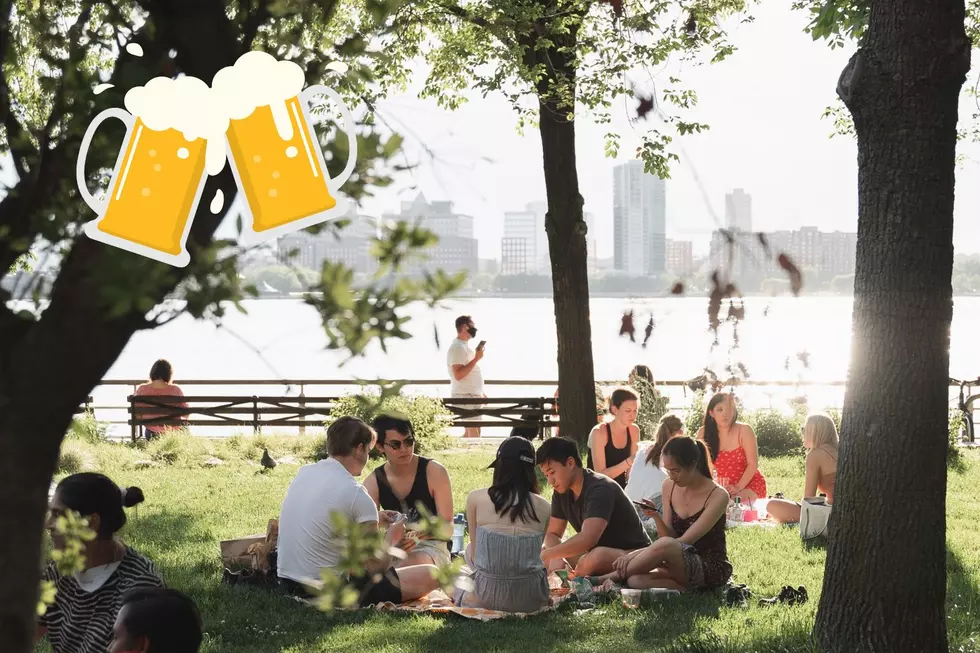 Cheers! This MUST-Go-To Traveling Beer Garden Returns to Philly April 12!
Photo by Mason Dahl on Unsplash
Bottoms up, Philly!
One of Philadelphia's most beloved beer garden events is back for another round! If you love beer gardens, wine and cocktails, local eats, great company, and gorgeous local parks, you won't want to miss this.
Parks on Tap, Philadelphia's annual traveling beer garden is set to kick off the spring and summer season! Starting on April 12, the event will run through Oct 1 across the city's various gorgeous parks all summer long. There will be 22 pop-up beer gardens in 16 different locations. Grab your friends!!
It'll kick off on Wednesday at Azalea Garden in East Fairmount Park, right near the Philadelphia Museum of Art, from April 12-16. (Wednesday-Friday, 4-10pm, and on Saturday-Sunday, 12pm-10pm.)
How can I get into Parks on Tap?
The event is FREE to attend, including for kids and pets. Then you pay-as-you-go for delicious food and drinks. But you must sign in for each beer garden you plan to attend. Anyone under the age of 21 must come with a parent or legal guardian, according to their website.
What is Parks on Tap's 2023 Schedule?
The schedule this year is exciting because it's coming to the most amount of locations since the pandemic! You can find their 2023 calendar HERE, but the dates and locations are as follows:
• Azalea Garden (April 12-16)
• Columbus Square (April 19-23)
• Pastorius Park (April 26-30)
• Penn Treaty Park (May 3-7)
• Matthias Balwin Park (May 10-14)
• Campbell Square (May 17-21)
• Clark Park (May 24-29)
• Schuylkill Banks (May 31-June 4)
• Dickinson Square Park (June 14-18)
• FDR Park (July 4-9)
• Belmont Plateau (July 12-16)
• Gorgas Park (July 19-23)
• Pretzel Park (July 26-30)
• Burholme Park (Aug. 2-6)
• Lemon Hill (Aug. 9-13)
• Clark Park (Aug. 16-20)
• Matthias Baldwin Park (Aug. 23-27)
• Penn Treaty Park (Aug. 30-Sept. 4)
• Columbus Square (Sept. 6-10)
• Schuylkill Banks (Sept. 13-17)
• Dickinson Square Park (Sept. 20-24)
• Strawberry Mansion Bridge (Sept. 27-Oct. 1)
Parks on Tap is a MUST in Philly! Perfect for a family day, hanging out with your friends or a top-notch date activity! Go ahead and follow them on the Instagram page @parksontap and get more information on their website!
---
These are the Hottest Pop Concerts Happening in Philadelphia in 2023
2023 will bring some of the best concerts from some of our absolute favorite artists to Philadelphia (including Taylor Swift, Ed Sheeran and P!Nk.). Here's a COMPLETE list of all of the shows (so far) & even details on how you can get tickets to Philadelphia's hottest concerts of 202
More than 80 Pennsylvania Towns Are on A Ticket Blitz
PennDOT has joined with the Pennsylvania State Police and more than 80 local townships across southeastern Pennsylvania to target aggressive driving with more tickets and citations possible. The 86 townships that are part of this initiative are located throughout Bucks County, Pa.; Chester County, Pa; Delaware County, Pa.; Montgomery County, Pa.; and even Philadelphia, Pa.
More From Cat Country 107.3