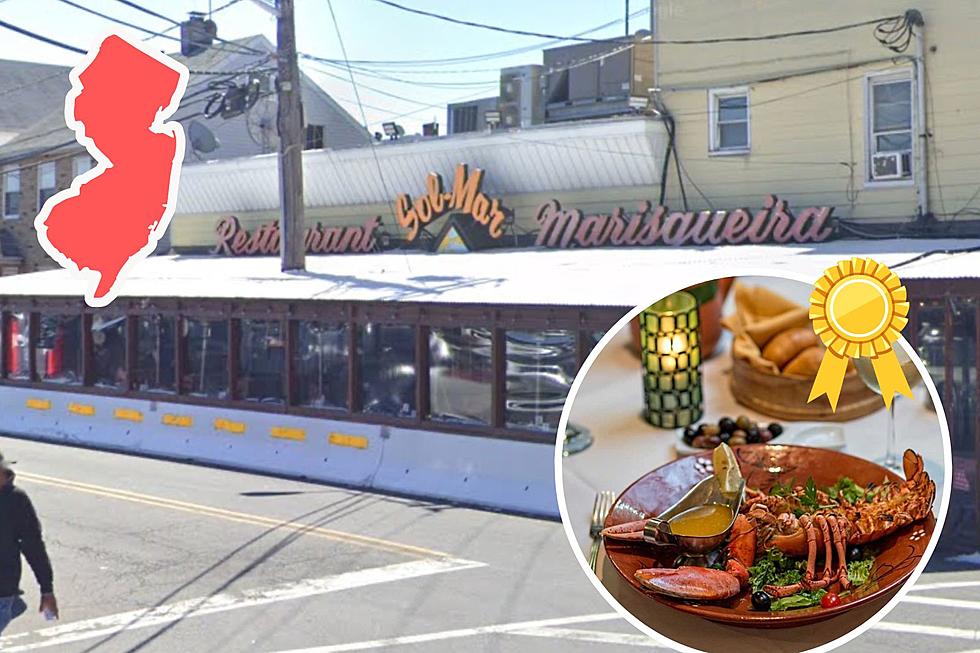 This is the BEST Seafood Restaurant in NJ, According to Multiple Sources
Credit: Instagram @solmar_restaurant, Google Maps
Ready for a taste of the sea? Make it a seafood night!
But you can't just go to any seafood restaurant! If you're treating yourself and your family and friends to some seafood, you've got to go to a place where you know you're getting the freshest, best, tastiest seafood.
So where can you get that in New Jersey? There are a ton of answers. But which one really stands out?
24/7 Wall St crunched the numbers to find the Best Seafood Restaurant in Every State, pulling numbers, lists, ratings and reviews from sites like Guide Michelin, Eat This Not That, Food Network, Gayot, Eater, and Time Out, and other sources.
So where is the BEST seafood restaurant in New Jersey? We're heading to Essex County!
Sol-Mar Restaurant, located at 267 Ferry St, is the best seafood restaurant in the state, according to 24/7 Wall St's calculations.
This Portuguese restaurant has a high end, formal dining room as well as a casual bar dining room. In addition to a wide selection of turf fare (veal, lamb, steaks, pork, and chicken), Sol-Mar specializes in seafood dishes like paella, clams in garlic sauce, octopus salad, and bacalhau à Brás (salt cod with matchstick potatoes, scrambled eggs, and black olives).
Check out their full menu HERE, and give them a follow on social media Instagram @solmar_restaurant and Facebook/solmarrestaurant.
---
10 Best Outdoor Dining Restaurants in Central NJ 2023
Nothing better than outdoor dining in nice weather! Here are the 10 best outdoor restaurants you'll find in Central NJ!
10 Elegant Fine Dining Restaurants in Central Jersey You Must Try
As rated by Yelp users. Let's get fancy!
More From Cat Country 107.3