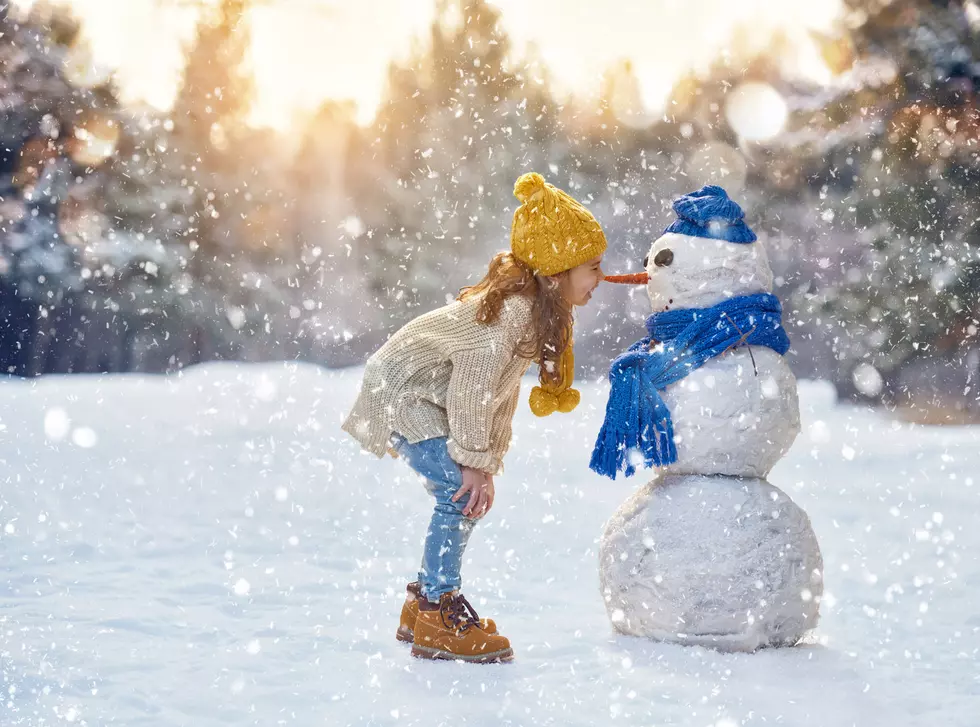 The Future of Snow Days In the New Virtual Learning World
Thinkstock
New Jersey is expected to get its first decent amount of snow on Thursday. Under normal circumstances, this would most likely result in a snow day for school kids if the inches accumulate enough to cause some trouble on various commuter routes.
Enter your number to get our free mobile app
With the COVID-19 pandemic resulting in virtual learning for many school districts in the state, this brings up the question surrounding some of the most memorable days of childhood: snow days. Will snow days still be a thing now that children don't have to worry about catching the bus to school? Will they miss out on school-free days where they get to make magical memories exploring their newly-formed winter wonderland? It doesn't seem fair, does it?
Maybe to you it does, but the superintendent of Vernon Township school district in Sussex County doesn't feel the same. She says that this year, the children in her school district will still get to spend the day making snowmen and sledding the daylight away. Apparently, the Vernon superintendent feels it's important for the kids not to miss out on memories made on snow days even though many school districts throughout the country have chosen to forego snow days this year.
The Vernon superintendent feels that there is no substitution for the experiences to be had on snow days in New Jersey. So, whatever the weather brings later this week and whether or not your school district chooses to leave some days set aside in the schedule for snow, you can't deny that she has a point. Think about how amazing snow days were for you as a kid. Regardless of whether your district mandates the time or not, let your kids be kids and play in the snow this year. They've had to give up so many experiences already. They don't have to give up snow days, too.
Peek Inside This Tiny House for Sale at the Jersey Shore
More From Cat Country 107.3