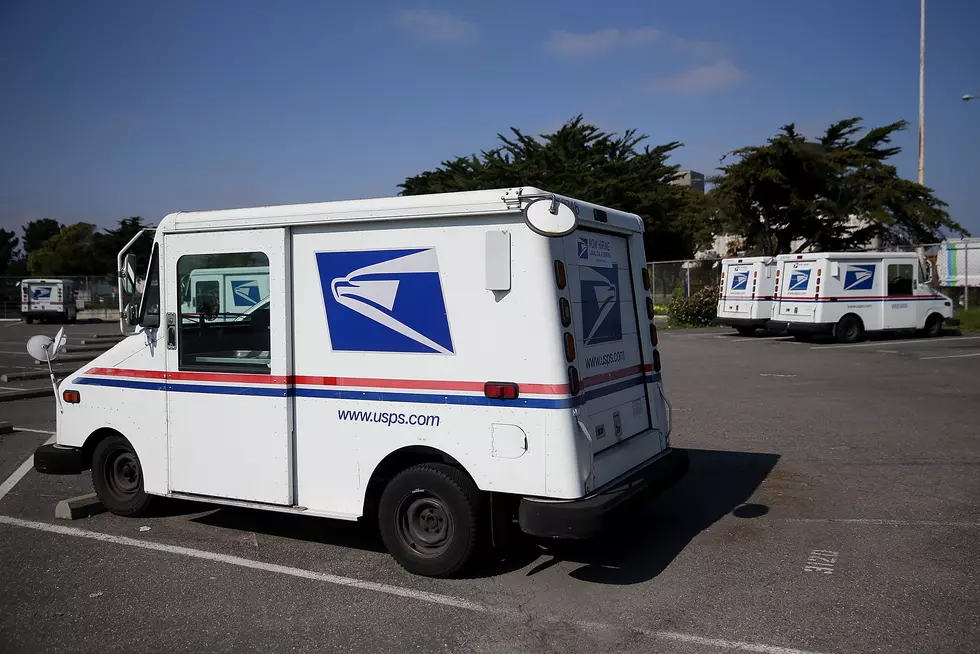 The United States Postal Service Has Slowed Delivery On Purpose
Getty Images
Hello New Jersey.
The supply chain is broken. Inflation is running wild. Food prices are skyrocketing, along with all other commodities.
It's tough to buy a new car, used car or even rent a car. How did we get here? And, the COVID-19 pandemic is not the sole reason.
We haven't seen things this broken since the 1970's. New terms like "Misery Index" that never existed before were created back then
Just when you thought it couldn't get any more bizarre, the United States Postal Service is slowing down some mail delivery on purpose.
Yes, some mail items will take longer to deliver by design. Single-piece first-class mail being sent within the same region will not be affected. The delivery time of two days remains.
The United States Postal Service will "implement new service standards for First Class Mail and Periodicals," spokeswoman Kim Frum said.
These draconian changes took effect on October 1, 2021.
I've always been a big fan of postal delivery professionals. They have a very difficult job. They deal with weather extremes … very hot, very cold, rain, wind and snow.
Prior to October 1, 2021, first-class mail and first-class packages had the same delivery standards (two days), but that has now changed.
Only the federal government could get away with announcing there changes as part of the Postal Service's 10-year strategic plan.
This so called plan was first announced in March by Postmaster General Louis DeJoy.
Slowing down mail delivery by design is now a strategic plan.
This reads like it's a joke. I assure you, it is not.
If your mail is late, now you know why.
Jersey Shore Restaurants Who Will Offer Outdoor Heated Dining In 2021
Best NJ corn mazes, pumpkin patches, hayrides for 2021
Whether you're searching for your own "great pumpkin" this fall, or just to navigate a fun corn maze and eat some cider donuts, the Garden State has you covered.
In each region of New Jersey, farms are offering a large range of fall festivities and attractions — here's a roundup.
Off-Season Alert! Delicious Cape May Restaurants Open Year-Round
The off-season is my favorite time of year to visit Cape May. You will find that the least crowded time is a great time to try some delicious Cape May restaurants that stay open year-round.
More From Cat Country 107.3