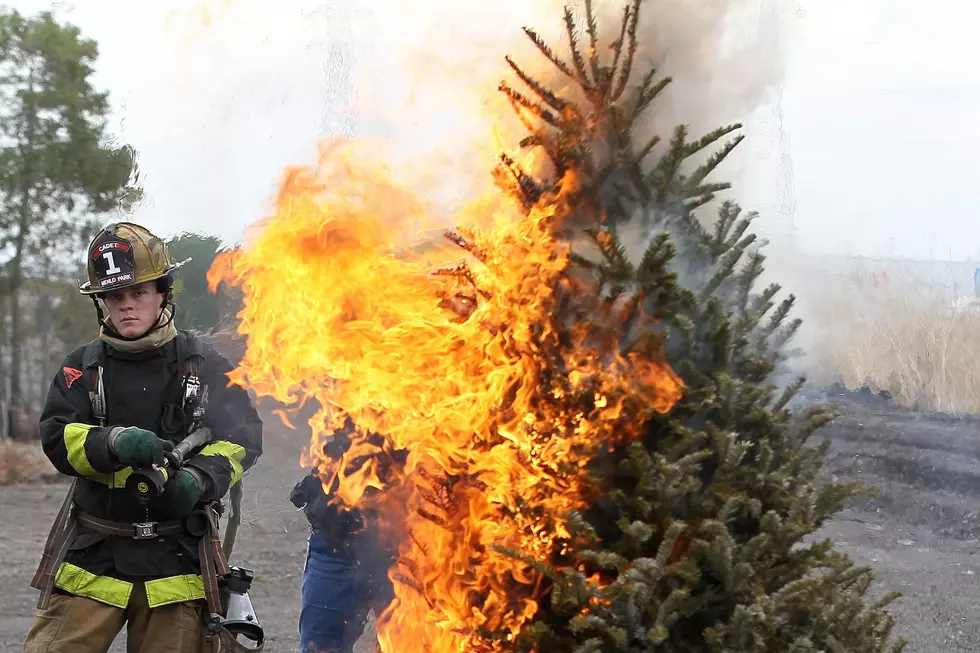 This Is What Happens When Your Christmas Tree Is Too Dry
Justin Sullivan, Getty Images
200 home fires have started over dehydrated Christmas trees between 2011-2015. An entire home can be full of flames in less than 5 minutes. Watch.
To prevent your tree from drying out this year, consider these tips:
1

Make Sure To Trim The Trunk

Not once, but twice! Trim it as soon as you chop it, then be sure to take another inch off before you put it in the stand when you get home.

2

This seems like common sense, but sometimes people don't keep enough water in the stand. There should be water above the base of the trunk at all times. Monitor the water level diligently.

3

Pro Tip: DON'T POSITION YOUR CHRISTMAS TREE NEAR A HEAT SOURCE.

Probably shouldn't have to say that, but there's some people out there that need it reiterated. So, there ya go..

4

Don't Let It Dry Out Before Taking It Down

If you wait too long, your tree is more susceptible to catching fire. Don't wait til it's too dead (if that's a thing).
More From Cat Country 107.3