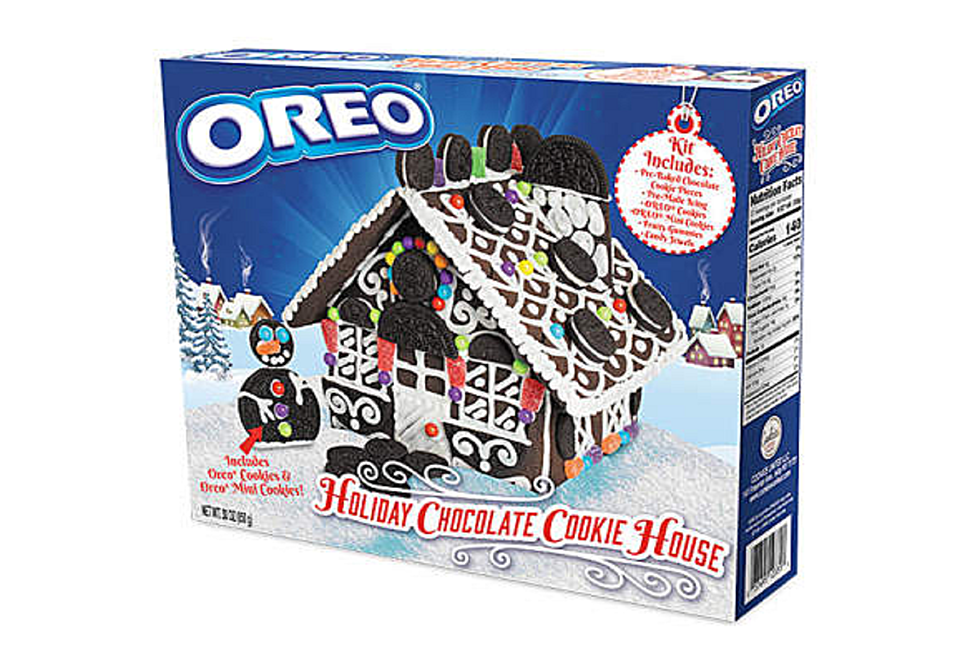 Oreo's New Holiday Cookie House Already Available in South Jersey
BigLots.com
It looks like Oreos are fighting for the top spot in Christmas cookie popularity. When you think Christmas, baking is never normally too far behind. Baking and decorating go hand-in-hand with the whole holiday season in general, wouldn't you say?
The beloved Christmas tradition of making gingerbread houses is one that's been done for generations. Well, they may soon be a thing of past. Cue: Nabisco. Say hello to the Oreo Holiday Chocolate Cookie House Kit. This thing's already taking the internet, and soon the world, by storm.
The only downside to the Oreo house compared to the Gingerbread is that it probably won't last as long. Not because there's anything wrong with it, nope. Some of the ingredients include chocolate cookie pieces, mini oreos, candy, and some gummies. So, it won't last as long because people will most likely eat a lot more of the cookie and candy pieces required to put the dang thing together properly before they even finish the assembly.
The Oreo House kits are already being sold in Big Lots. We've done some of the work for you and looked up which South Jersey stores you can head to today to pick one up.
So, the Millville and North Cape May locations have a limited supply in stock. Sorry gingerbread, but these oreo houses look like they're the next big thing.
More From Cat Country 107.3