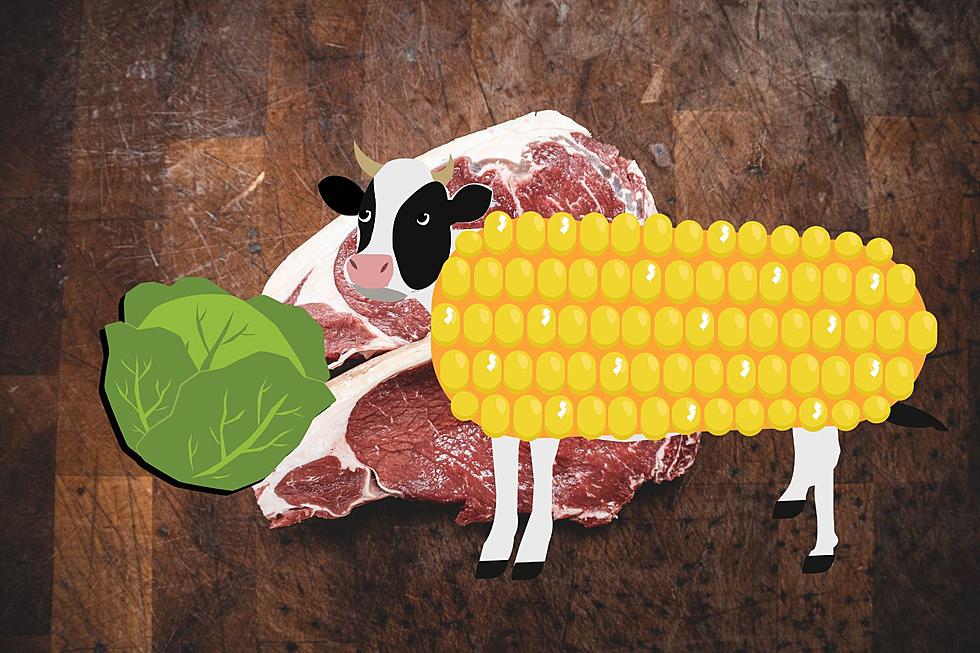 Where to get the best corned beef and cabbage in New Jersey
(Photo: Kyle Mackie, Unsplash, Townsquare Media Illustration)
It's that time of year again. The time of year when we all get a hankering for some corned beef and cabbage. What would the St. Patrick's day celebration be without it? Maybe for dessert, we could stop by McDonald's and get a shamrock shake? Later, we can hit the pubs for some green beer.
The origins of corned beef and cabbage on St. Patrick's Day actually happened in America, and not Ireland. According to this article on KIRO 7:
What has become a tradition of eating corned beef and cabbage to celebrate St. Patrick's Day likely grew out of the fact that those foods were less expensive for immigrants who came to America. They substituted beef for pork and cabbage for potatoes.
That makes total sense to me as an Italian descendant who has seen some of our best dishes born out of the Depression.
But where to get the best corned beef and cabbage in New Jersey? That is, if you don't want to cook it yourself. I posed the question to my social following. These are people who actually pay to eat at these places, as opposed to those paid to eat there; and many times eat free.
Kelly's Pub, Exit 12 of the turnpike in Carteret
John Skinski
Haileys Harp & Pub in Metuchen! Great Irish soda bread too!
Evan Grollman
Harold's (in Edison) makes good corned beef
Nick Palumbo Sr.
Kelly's Tavern in Neptune
Butch Budai
I know the owner and she makes it for me at McGuinn's Place in Lawrenceville
Eric Barash
Klee's in Seaside.
Joe Graci
Dina's Bistro Toms River! $25 special
Jesse Warren
Irish Pub, Atlantic City
John Reibel
Miracle Bar, Toms River
Cindy Zwicker
Briglias Tavern, Berlin
Billy D. Light
Opinions expressed in the post above are those of New Jersey 101.5 talk show host Steve Trevelise only. Follow him on Twitter @realstevetrev.
You can now listen to Steve Trevelise — On Demand! Discover more about New Jersey's personalities and what makes the Garden State interesting. Download the Steve Trevelise show wherever you get podcasts, on our free app, or listen right now.
Click here to contact an editor about feedback or a correction for this story.
The most Irish towns in New Jersey
Using most recent five-year data from the U.S. Census American Community Survey, we plotted the municipalities in New Jersey with the highest percentage of residents claiming Irish descent. Take a look!
Weird things NJ taxes - and some they don't
In general, New Jersey assesses a 6.625% Sales Tax on sales of most tangible personal property, specified digital products, and certain services unless specifically exempt under New Jersey law.
However, the way the sales tax is applied in New Jersey sometimes just doesn't make sense.
New Jersey puts out an itemized list for retailers that spells out what is, and what is not, taxed.
Perhaps because this is New Jersey, there are some bizarre and seemingly contradictory listings.
More From Cat Country 107.3