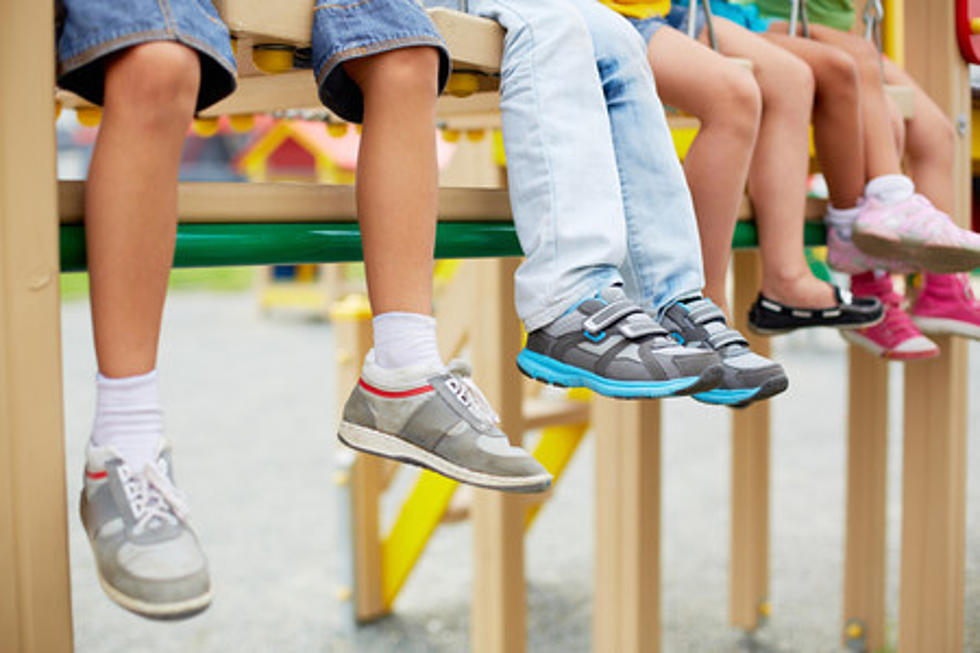 10 Favorite Spring Playgrounds at the Jersey Shore
shironosov, Getty Images
It's spring at the Jersey Shore and that means one thing, I don't care how old you are we are heading to the park. Warmer days just make it even better to play and play at the park. Mom and Dad get them tired, am I right?
Playgrounds are a lot of fun for kids to run around and meet new friends. And, it's a great place for us Moms to talk to other Moms and Dads.
Man, something I could never do, the monkey bars. I was amazed when my daughter could do it. I still can't climb across the bars.
There are several from Ocean and Monmouth Counties that I know your kids will love. Maybe you've been to some of these. Castle Park in Toms River was one of Abby's favorites. We would pile in the car with her friends and hang out all day. I love a park with picnic tables and shade. Castle Park has both.
The amazing part about living close to the water and the beaches, some of these parks are right on the beach and close to the bay and ocean.
A challenger playground is on my list, it's amazing how several parks are now integrating wheelchair-accessible areas to allow children with varied abilities to play together. It's an awesome thing to show your kids compassion and bring a smile to someone's face while they all play together. In Ocean County we have a wonderful playground called Field of Dreams, it's amazing.
Jackson Jungle Play Park is one of the coolest parks I've ever visited. It's amazing the play area, the slides, and everything else. You have to check this one out if you haven't been there before. Your kids, at any age, will love this playground.
10 Best Playgrounds & Parks in Ocean and Monmouth County
LOOK: 20 American foods that raise eyebrows outside of the US
Stac



ker
compiled a list of 20 unusual and uniquely American foods that might raise eyebrows outside the U.S.
More From Cat Country 107.3