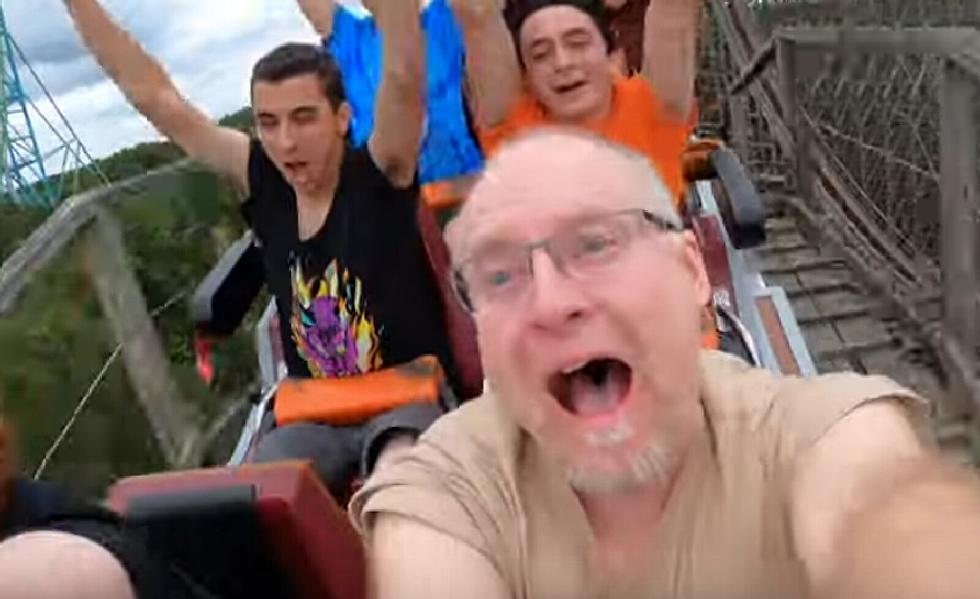 2 Of The Top 5 Roller Coasters In The USA Are In New Jersey
YouTube Six Flags Great Adventure
Here's something you may already have "unofficially" known: You'll find the best roller coasters in the country here in New Jersey!
While you'll find great thrill rides up and down the Jersey Shore, the very best roller coasters, according to experts, can be found at Six Flags Great Adventure Amusement Park in Jackson, New Jersey.
StudyFinds.org sized up online reports of roller coasters and determined that two of the best in the USA are at Great Adventure!
Topping the list of top coasters is the El Toro at Great Adventure!
El Toro was voted "Best Coaster' by USA Today. El Toro - or the Bull - has a first drop of 176 feet with a drop angle of 76 degrees. Great Adventure says the wooden coaster will hit top speeds of 70 miles per hour! That's one heck of a ride!
Also making the Top 5 coaster list is Great Adventure's Kingda Ka. It's called the longest and fastest roller coaster in the world.
Great Adventure says Kingda Ka is also the world's tallest coaster. It goes from 0 to 128 miles per hour in just three and a half seconds! Wow!
So, if you're looking for fun and adventure in thrill rides, you should be making plans for Great Adventure. 2 of the 5 best coasters in the USA in a big deal!
According to their website, Great Adventure is scheduled to open beginning Saturday, April 1st - no foolin! A limited schedule - mostly weekends and school breaks will be in effect until the park opens daily on May 25th.
Here's to some fast and fun days ahead!
SOURCES: StudyFinds.org and SixFlagsGreatAdventure.
The Top 30 Roller Coasters in New Jersey
Happy National Roller Coaster Day! The state of New Jersey is home to the 5th most roller coasters in the United States, spread across 14 thrilling theme parks.
Check Out All 17 Roller Coasters at Cedar Point
Cedar Point has 17 roller coasters in the park the whole family can enjoy. From fast to friendly, how many have you been on?
More From Cat Country 107.3