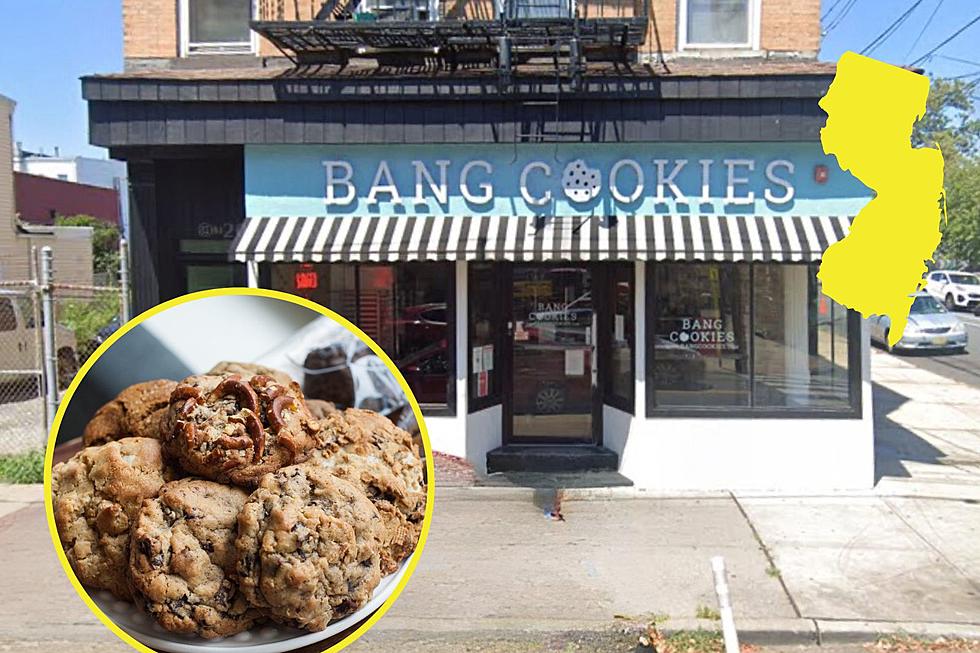 Ooey and Gooey! Here's Where You Can Find The BEST Chocolate Chip Cookies in New Jersey
Credit: Instagram @bangcookies, Google Maps
Let's talk about one of the best desserts of all time... Cookies!
Let's set Chips Ahoy and Oreos aside here for a minute. We're talking beyond store-bought cookies.
It's not up for debate. As far as dessert pastries go, cookies are one of the best. There's something deeply satisfying about biting into a a cookie, whether it's freshly baked, made from scratch, gourmet, ooey and gooey, or rich and dense. And there are quite literally endlesss flavors that are perfect for any time of the year.
But as far as cookies go, you can never go wrong with OG flavor: Chocolate Chip. 
So where can you get the absolute BEST chocolate chip cookie in all of New Jersey? Tasting Table, a trusted website dedicated to everything food and drink has an idea in their list of The Best Chocolate Chip Cookie in Every State.
Don't get me wrong, those Tollhouse cookies from the grocery store will always hit the spot, but this place has really taken the cookie to a whole new level.
If you're in North Jersey with a sweet tooth, get on over to Bang Cookies, home of the best chocolate chip cookie in New Jersey, according to Tasting Table. Here's what they had to say about this place:
"With two locations in Jersey City, Bang Cookies has created a decadent chocolate chip cookie that is both gooey and chewy. But don't worry — even if you don't live in the New Jersey area, you can have these cookies shipped straight to your door. Between the use of quality ingredients and a major passion for quality sweets, Bang Cookies has managed to make nine different varieties of classic chocolate chip. Best of all, they are organic."
Yes, 9 different kinds of chocolate chip cookies! And they're all organic! Here are some of the different kinds.
Sea salt chocolate chip
Double chocolate chip
White chocolate macadamia nut
Peanut butter chocolate chip
Walnut chocolate chip cookies
Have you ever had Bang Cookies before? Where's your favorite place to get chocolate chip cookies? Let us know!
---
Must Visit U Pick Strawberry Farms in Central New Jersey
Strawberry season in New Jersey is Mid-May through early June. There's nothing better than picking your own sweet stash from a local farm.
10 Best Outdoor Dining Restaurants in Central NJ 2023
Nothing better than outdoor dining in nice weather! Here are the 10 best outdoor restaurants you'll find in Central NJ!
More From Cat Country 107.3