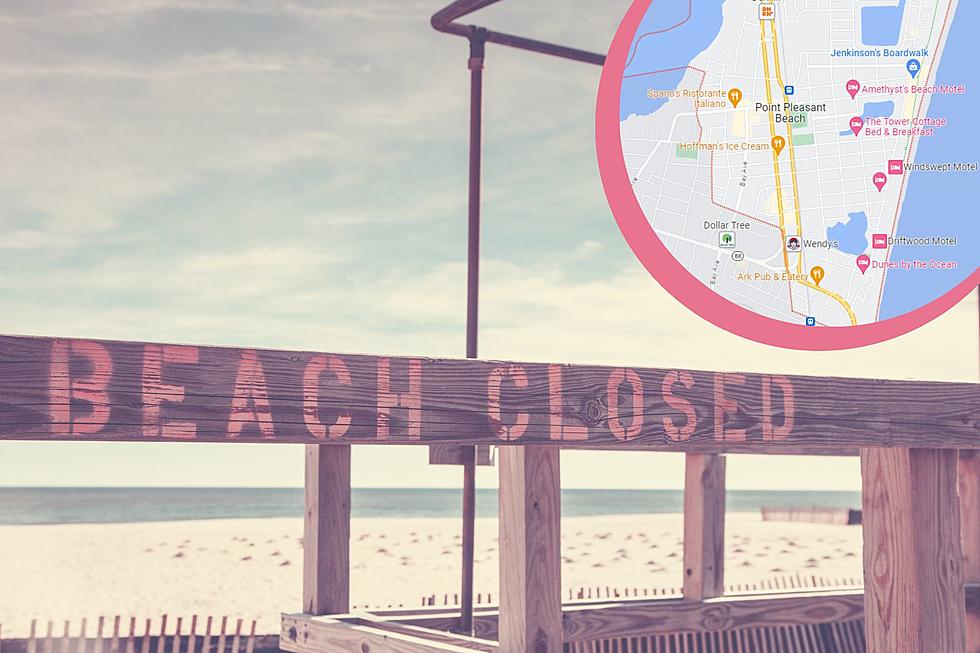 Beaches Must Be Freed From Chains (Quite Literally) In Point Pleasant, NJ
Google Maps/Canva
Good news for the folks eager to enjoy the beauty that is "local summer" here in the Garden State. If you frequent the beaches of Point Pleasant in Ocean County, then you've probably had a hard time lately trying to access the beach nearest you.
If you're not familiar with the drama going on in Point Pleasant, you should first be made aware that the beaches there are privately owned. The folks over at Jenkinson's Boardwalk actually own the majority of the beaches. The only beach owned and operated by the borough of Point Pleasant itself is the one located at Maryland Avenue.
The beaches owned by Jenkinson's have been closed for over a week now. They went as far as to put barriers up as well as padlocks so the public could not enter.
Well, now we know that the Department of Environmental Protection has actually declared that action unlawful and in direct violation of Jenkinson's permits acquired for beach ownership and operation. The mayor of Point Pleasant, Pete Kanitra, reportedly said the beaches were shut down due to an ongoing lawsuit regarding a death that occurred back in 2020 from drowning.
Who knows whether or not Jenkinson's will comply with the DEP, but nobody from the Jenk's team has yet to comment on the matter, so I guess only time will tell at this point. Who knows what will happen if they don't.
Hopefully, people can still squeeze the most out of "local summer" and enjoy some beach time on the one public beach they can still access.
Source: NJ.com
Look Inside The Frank Sinatra House in Point Pleasant, NJ
The tourist attraction has been put on the market and could be yours for $3.3 million!
South Jersey Beaches Ranked From Worst To Best
A new article currently ranked all NJ beaches, but we're focusing on where each South Jersey beach falls on the scale.
26 Pictures of the Old, Glorious Neon Motel Signs in Wildwood Crest, NJ
Let's take a tour of the old, glorious neon signs that still sit high atop many of the 1950s and 1960s-era motels in Wildwood Crest.
More From Cat Country 107.3