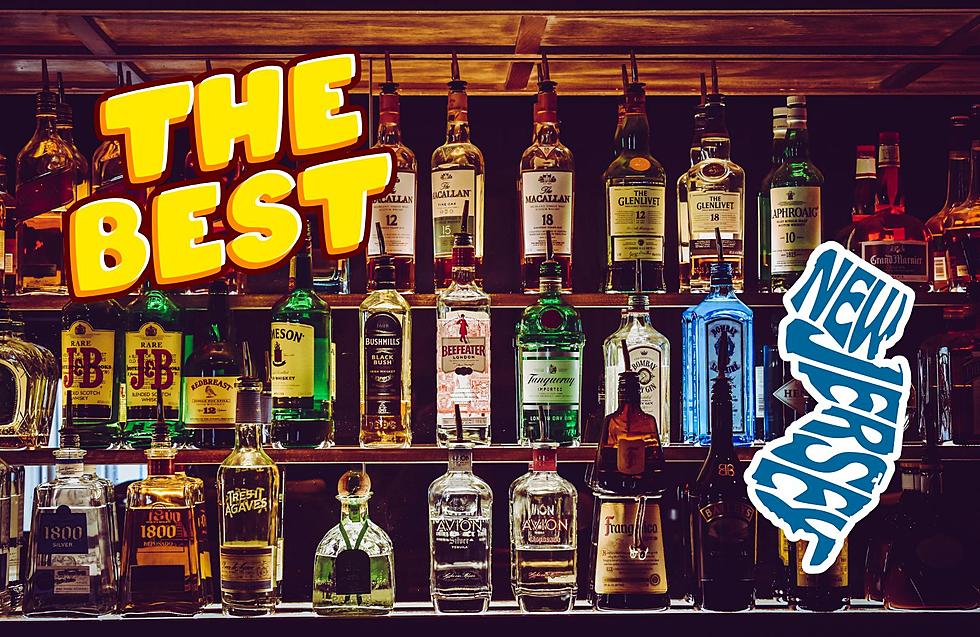 National Experts Rave that this Iconic New Jersey Bar is the Best in the State
Canva
What kind of bar are you looking for?
Luckily, in New Jersey, we have plenty of options.
Whether it's a watering hole off the beaten path, or a beach bar hopping with partiers, the choices in The Garden State are endless.
The kind of bar you go to all depends on your mood, right?
Sometimes you feel like sipping a $25 martini and going upscale.
When I can spend some bucks, I always enjoy Teak in Red Bank. They have really creative cocktails.
It's the best of both worlds, too because Teak also doubles as an Asian restaurant with delicious offerings.
Now sometimes you just feel like hanging at a hole-in-the-wall and pounding back a few.
The Irish Pub in Atlantic City has such history and charm that many celebs will pull up a stool at the bar.
One actor in particular that is a frequent guest of The Irish Pub is Kelsey Grammer.
Kelsey loves The Pub so much that he doesn't mind jumping behind the bar and serving drinks.
Is it possible to name the very best bar in all of New Jersey? For me, it's impossible.
So, I started doing some research on bars in Jersey (I know, tough assignment.)
After looking at about a half dozen rankings, one bar continued to get consistent five-star reviews.
Two national lifestyle publications recognized the best bar in each state, and both landed on the same place for NJ.
Mashed said:
The menu at this dog-friendly shoreside tavern also offers wings, sandwiches, beer, wine, and cocktails like the Rum Bucket.
24/7 Wall Street also took a road trip to all 50 states and had this to say about the exact same bar.
I don't even have to show you the bar, all I have to do is show you "the face."
Everyone knows Tillie, and everyone knows The Wonder Bar in Asbury Park. This hot spot was identified by not one, but two national publications as the best bar in New Jersey.
It feels like The Wonder Bar has been around for 50+ years, but it just celebrated its 20th anniversary this past summer.
Many of the best local musicians will be found jamming at The Wonder Bar.
Plus, The Wonder Bar has earned quite the reputation for being dog-friendly with their weekly "Yappy Hours."
The Most Breathtaking Beach Bars in Monmouth County
More From Cat Country 107.3