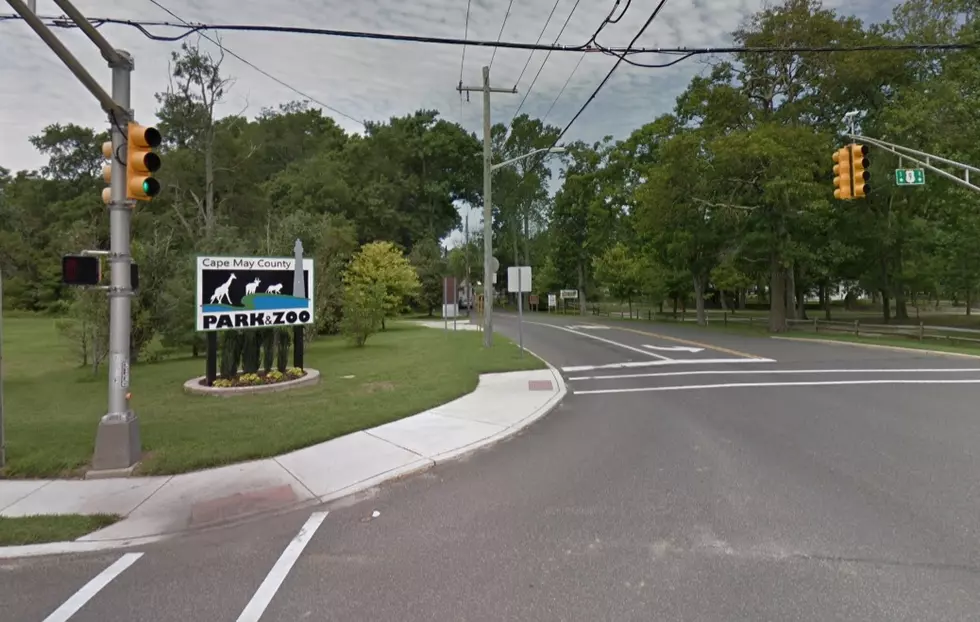 Cape May Zoo Announces Mask Requirement, Facebook Explodes
Cape May County Park and Zoo Entrance - Photo: Google Maps
The Cape May County Zoo issued a statement Thursday saying that masks were now required of all visitors over the age of 2. That did not set well with many who commented on the zoo's Facebook page.
As of 4am today, over 1,100 have commented on the zoo's Facebook page which went up midday Thursday.
While many thanked the zoo for taking the step of requiring the masks, some just didn't like the idea:
"STUPID!!!!!"

 

"You just lost my business and my donation. You are not acting in the best interest of the children which make up a large percentage of your guests. Will your liability insurance cover the medical bills of all the people that are injured as a result if wearing a mask outside during the summer?"
Enter your number to get our free mobile app
Now, the zoo may be merely following the directives of the Cape May County Chiefs of Police, who put out a statement urging EVERYONE who lives or visits Cape May County to be proactive and wear a mask whenever in public:
The July Fourth holiday is always an exciting time, especially here in Cape May County.  With the unfortunate COVID-19 limitations placed on businesses and events because of the danger of getting infected or infecting our fellow residents and visitors, the crowds of people may have fewer places to go to, or the locations may have much more limited capacities. Governor Murphy recently rescinding the opening of indoor restaurants primarily out of concern for recent COVID outbreaks in other states and because of scenes this past weekend of overcrowded outdoor bars and outdoor restaurants in New Jersey.   The Governor did so because it has been determined that most of the spike in infections in other states came as a result of the opening of indoor restaurants and bars.   No one wants to see the situation in New Jersey get to the point where the Governor orders the closure of outdoor dining or possibly other activities.

As the President of the Cape May County Chiefs of Police Association I can assure you that the law enforcement departments in Cape May County can more than handle the challenge of the influx of summer visitors we have every year.  With more people come more problems; whether they are auto accidents, disorderly people or theft. With the additional challenge of enforcing COVID restrictions and the health risks posed to our officers when having to engage with the public; the Association is asking all of our restaurant, bar and business owners and our residents and visitors to do their part in making sure everyone complies with the COVID-19 restrictions.  Please follow all social distancing protocols and wear masks whenever possible so all that you bring home from your holiday celebration are fond memories.  The Chiefs of Police Association wishes all of you a safe, healthy and fun Fourth of July.
KEEP READING: South Jersey's Most Fashionable Face Masks
More From Cat Country 107.3