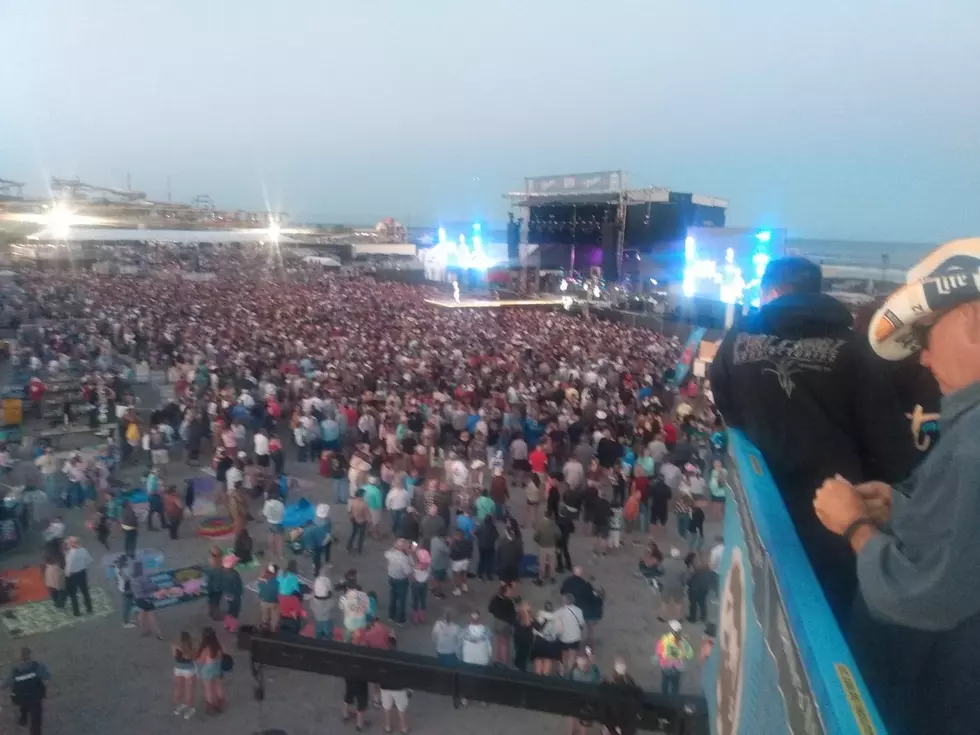 Get Your 2024 Wildwood Barefoot Country Music Fest Tickets Here
JK
Coming back for #4!
Live country music has a home on the Wildwood Beach!
The 4th annual Barefoot Country Music Fest is returning to the beach in Wildwood, and early bird tickets are now on sale!
The country music party will be held June 20 - 24, 2024.
No artists have yet been announced, but this is your chance to beat the rush and get your tickets early, (This is especially true for Main State VIP and Super VIP, as they could sell out.)
Get your Barefoot tickets here.
Based on prior years, Barefoot will be big again in 2024! Past headliners have included Carrie Underwood, Jason Aldean, Darius Rucker, Blake Shelton, Hardy, Jon Pardi, The Zac Brown Band, Lee Brice, Dan + Shay, Eric Church, Cole Swindell, Florida Georgia Line, and Cole Swindell.
More than 30 artists will take the stage(s) at the 2024 Barefoot Country Music Fest.
The fest will once again begin with a Thursday night Kick-Off Concert, followed by 3 full days and nights packed with artists.
There will once again be the main stage, along with several smaller stages, so there are always several options going on. The Wildwood Beach is so massive, that there is room to road around and meet up with your friends. (Well, that's usually true until the last couple artists each night, when the crowds become strong.)
To get your tickets now, click here.
We hope to see you on the beach in Wildwood in June 2024!
Source: Barefoot Country Music Fest.
Pictures of Barefoot Country Music Fest 2023
Some Cute and Fun Photos from the Barefoot Country Music Fes
Barefoot Country Music Fest 2023 Listener Photos
That's a wrap for the 2023 Barefoot Country Music Fest
Cat Country Cat At Barefoot Country Music Fest 2023 in Wildwood
Photos of the Cat having fun!
More From Cat Country 107.3