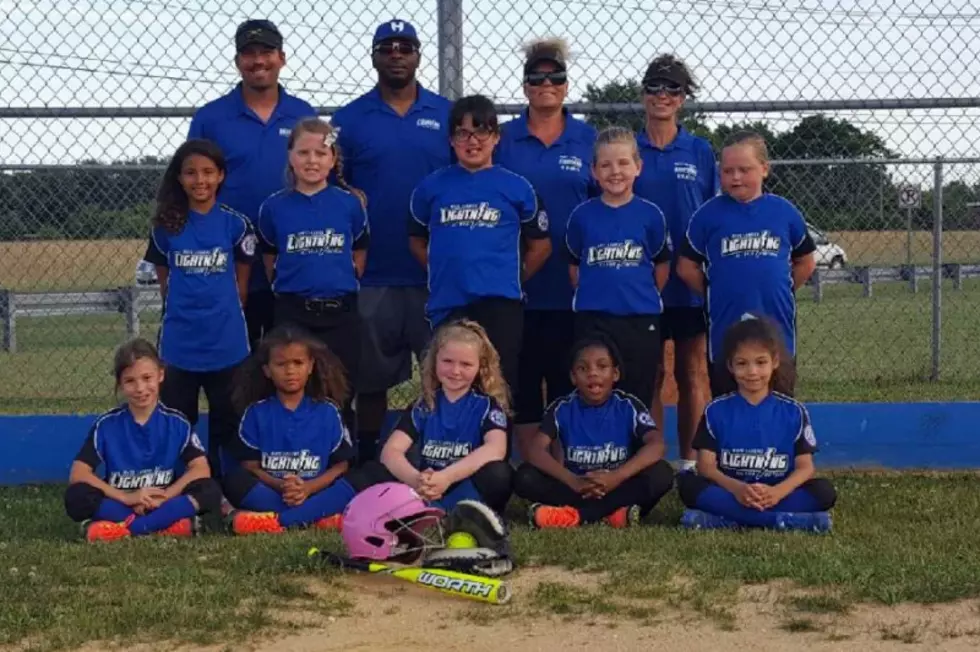 Help Mays Landing Lightning Get To The World Series
Credit: Paul Brown via gofundme.com
The Mays Landing Lightning Softball Team is seeking donations to help them live their dream of playing in the Softball Little League World Series! This opportunity may only come once in a lifetime.
I had the privilege of meeting Coach Paul Brown and Coach T this past weekend at a cook-out that they had put together, in the hopes to raise money to send their hard working kids and their families to the Softball Regional tournament and then the World Series itself!
This team of girls are mostly 9 years old have been playing together for almost 3 years now. For 10 months out of each year, these dedicated girls play/practice and still impress Coach Paul daily. He has been coaching for 14 years, and has given just about every possible dime he has to keep the team going in the off season, by renting out space, equipment or batting cages so they have somewhere to practice and keep improving in the winter months.
Coach Paul has dedicated his free time to educating himself on how to take the extra step as a coach, to give the players what they deserve and need to succeed.
He says, "We will do our part to get to the big show but with out other peoples generosity we will not be able to afford to go.  I refuse to be the one to let them down on their dream so I am begging for the help we need."
The team has endured a lot together. They have watched as one of the girl's father passed away during one of their Allstar tournaments, however, she was there to play the next day. Some have lost jobs, some have lost homes; Needless to say, this team not only has a dedication to the sport, but to each other. Mays Landing Lightning Softball team has grown as a family and they refuse to give up or let one another down.
This team is longing for this opportunity of a lifetime, but need a little extra help to do it. You can help support the team by attending their car washes, coin drops, bake sales or cookouts (like I did, and it was YUMMY) or by heading to their Go-Fund-Me page to make a donation! Funds will help the girls pay their tournament fees, hotel accomadations, air fair and food expenses. With just 45 days to make these accommodations, they're looking for YOUR help! So lets do it, and LET'S GO LIGHTNING!
If you know someone out there who is in need of a little extra good, send us a message to our Facebook page, and tell us your story!
---
More From Cat Country 107.3