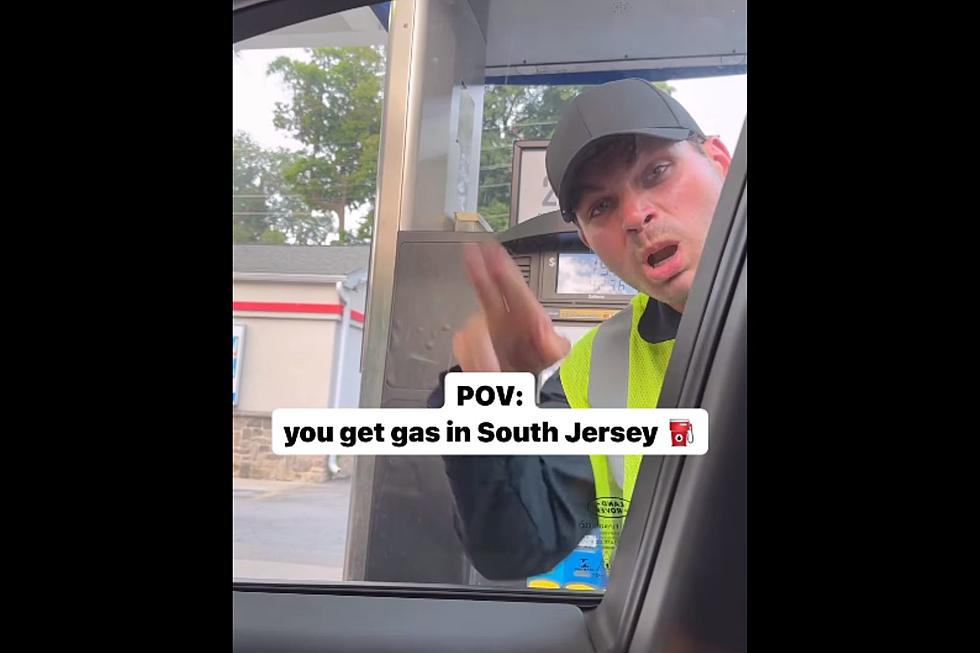 Hilarious Video Shows How PA Drivers Feel When Filling Up In NJ
@sayburm via Instagram
If you grew up in the Garden State, then you know how to behave at a gas station. You're fully aware of what the term "full service" means. You definitely know better than to get out of your car.
People from out-of-state, however, don't necessarily have that same wisdom. To be fair, it's not like they come to Jersey enough to remember that New Jersey gas stations are full service. We're the lucky ones that don't have to get out of our cars in the frigid cold temperatures of winter to fill 'em with regular.
That's another thing... people not from New Jersey sometimes don't even know what to say to the gas attendants. That's when it gets really funny...
Still, there are plenty of people that know how to works here in the Garden State when they need to put some fuel in the tank. What can be funny, though, is when we, the NJ residents, underestimate what they know.
A new reel shared by @sayburm on Instagram went locally viral after people started cracking up regarding the point-of-view of a PA driver getting gas from a full-service station in South Jersey. It's not hard to imagine this sort of scenario happening often during the summer months. That's when most people from out-of-state find themselves here in South Jersey anyway. They're most likely at the beach.
The video, though it's a skit (so, keep in mind it's not real), shows what it's like when a Jersey fuel attendant doesn't think a PA driver knows what he or she is talking about when it comes to filling up their car. Listen, both Jersey and Philly people are pretty outspoken, so it's not crazy to think that an altercation like this one would actually happen in real life.
Watch:
Source: instagram
Don't do it! Harmful move some NJ gas attendants do with your car
An idea New Jersey should consider when it comes to full-service gas pumps.
An Exclusive Look Inside a Recently Closed, Desolate Wawa in NJ
This Wawa store closed after 53 years. Right after the last customer was served, crews quick;y went to work taking it apart. Here's a look inside.
21 of the Best Places to Get a Hoagie (or Sub) in South Jersey (Besides Wawa)
From one side of South Jersey to the other, these are some of the best places to grab a hoagie... enjoy!
More From Cat Country 107.3