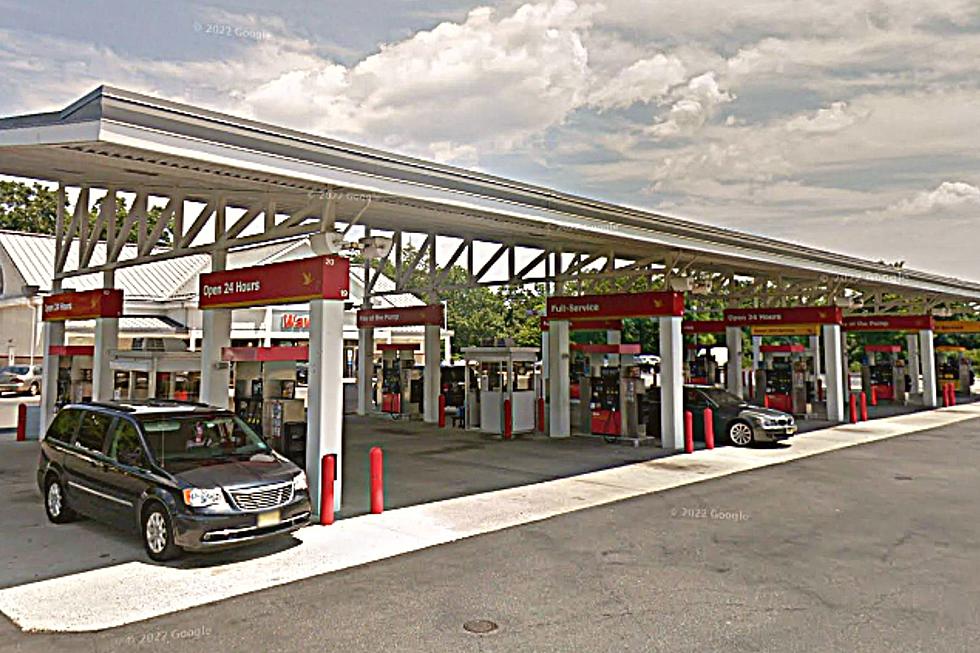 Wonder Why New Jersey Residents Can't Pump Their Own Gas?
Google Street View
Say what you want about New Jersey's "no self-service" gas station policies, but I, for one, am super grateful for them.
It's only us here in the Garden State and on the west coast in Oregon that don't have to get out and pump our own gas, and you won't hear me complain about that in the slightest. Listen, if you want to be forced out of the car in the dead of winter to put $20 of regular into your vehicle, then that's your business. I will continue to stay in the warmth of my own vehicle, tip my attendant a buck or two, and be grateful for the service, thank you very much.
Sometimes, people like to complain that a trip to the gas station takes too long here in New Jersey because you're not allowed to pump it yourself. Here's why I'm grateful for not having to do it myself:
1.) I get to stay warm during cold months.
See above for my comment son that point.
2.) It provides jobs for NJ residents.
You won't hear me hammering on about something that provides hard working people with a way to make a living.
3.) It doesn't impact the cost of gas.
While soooo many people think that having gas attendants are what keep the cost of fuel so high here in the Garden State, you may be surprised to know that NJ was actually below the national average for gas prices in 2022. We're still not one of the highest in the country for gas even now.
You'd be surprised at how much propaganda gets thrown out there to try & convince people that getting rid of attendants will lower the cost of our fuel. Hate to break it to ya, but that's just not the case.
If you're like me and thankful for the fact that we get to sit comfortably in our vehicles while we fill up, you can thank the Retail Gasoline Dispensing Safety Act. Passed in 1949, its purpose was to combat things like car thefts and toxic fumes. Obviously, the people trying to overturn it haven't succeeded just yet.
As for me, I hope they never do.
Source: thedigestonline.com
21 of the Best Places to Get a Hoagie (or Sub) in South Jersey (Besides Wawa)
From one side of South Jersey to the other, these are some of the best places to grab a hoagie... enjoy!
Go Back to Early Days of Wawa With Vintage Photos
NJ Wawa fans offer 15 suggestions to make their stores better
More From Cat Country 107.3