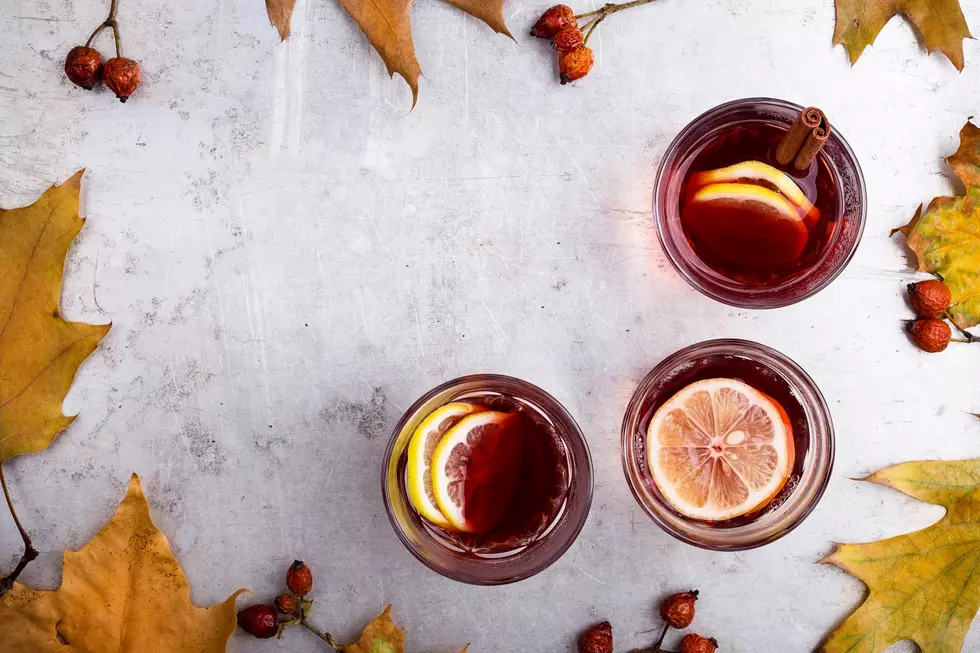 Hopefully You'll Be Visited By These Three Holiday Spirits
Getty Images/iStockphoto
If you're on the hunt for some amazingly delicious and traditional holiday cocktails to serve at this year's family Christmas party, we've got you covered. Check out these three classic cocktail options that are sure to be a hit!
1

A Cranberry and Champagne Cocktail

Not just the name of a traditional Christmas flower, a poinsettia is one of the simplest holiday cocktails you can make.

All you need is champagne, your choice of orange liqueur, cranberry juice, and an orange twist to garnish.

Get the full recipe here!

2

Cinnamon, Nutmeg, Comfort!

This holiday drink is perfect for the winter season in general. Featuring ingredients like nutmeg, cinnamon, vanilla, and brown sugar, it's perfect for dessert or just a comfort sip on Christmas afternoon.

Check out the recipe here!

3

Can you even mention Christmas without bringing up a Tom and Jerry? I mean, you can, but why would you want to? While it's similar to egg nog, the consistency is completely different. It's not as thick. Probably because a Tom and Jerry is heated while egg nog is obviously served cold.

Check out these different Tom and Jerry options HERE!
More From Cat Country 107.3