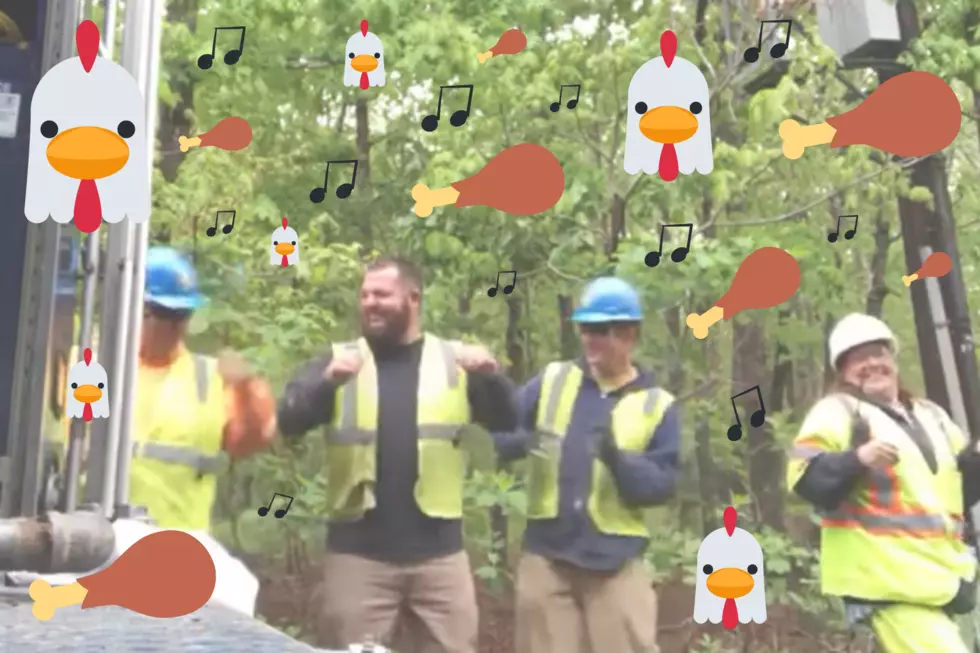 Joe and Jahna's Chicken Dance Challenge
TSM, Youtube
Happy National Chicken Dance Day!
Yep, it's not a joke. May 14th is National Chicken Dance Day, so Joe and Jahna have put Cat Country listeners to the test. How good can you strut?!
The morning show asked you to send us your version of the 'The Chicken Dance' for a shot at a pair of Toby Keith tickets! He's coming to the Hard Rock Hotel and Casino in Atlantic City on Friday, July 5th! To score those tickets though, you had to follow the rules.
1

Video Must Include 4 People

You must perform the dance with no less than four people in your video. You may have more, but no less than four.

2

The video can't be more than a minute long. Our show is only til 10am, after all. We have to go through all the submissions!

3

Mention Joe, Jahna, and Cat Country!

Just make sure you mention us in your video on social media so we can find you!