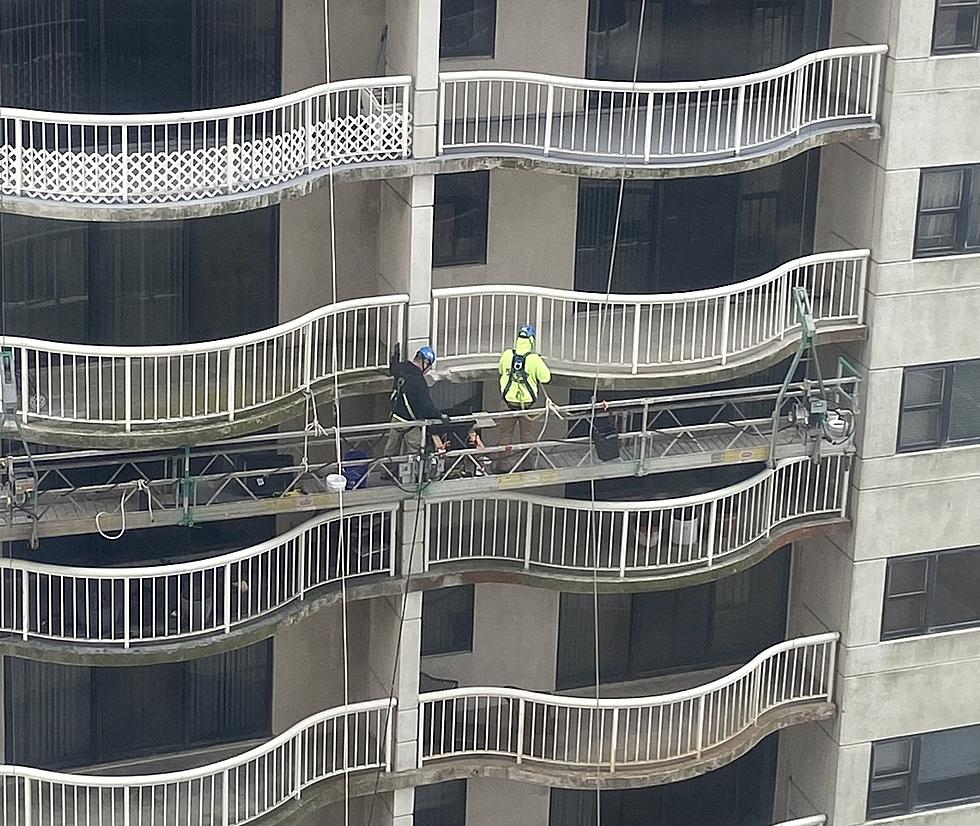 Latest Update Balcony Work At Atlantic City's Ocean Club Condos
Ocean Club Condominiums - Atlantic City - Harry Hurley TSM
First Service Residential and Atlantic City, New Jersey Ocean Club Condominium General Manager David A. Laveson have written all owners and residents to provide an update regarding balcony inspection work that is currently being performed.
We have obtained a copy of the letter. It reads:
As most residents that have been around the building this week know, it is not Spiderman but an engineer from O&S Engineering that has been dangling off of the building.
His investigation of all 1,000 balconies on both
towers will conclude today, (Friday, April 15, 2022).
We thank all owners for accommodating us to make this investigation successful. Several owners have allowed the engineers to tie off and repel from their balconies to help complete this task.
The inspector will compile his data and by May 1st we will be receiving a list of balconies that are deemed safe and usable and those balconies that will require repair and will not be available for use.
We will certainly communicate this to all Owners when we receive and evaluate the data.
If you missed our earlier, extensive coverage, here are links to these reports:
Read More: Atlantic City Ocean Club Residents Told They Can't Use Balconies

Read More: Atlantic City Ocean Club Balcony Doors Will Be Screwed Shut
Read More: Atlantic City's Ocean Club Will Not Screw Balcony Doors Shut
Additionally, we have learned that the inspection of all 1,000 balconies from both towers has been completed.
They are currently investigating and developing a plan to repair four balconies that were identified as needing repairs.
"The goal is to repair the balconies needing remediation in the quickest and most efficient means to restore full usage to our owners," as per the Laveson letter.
Laveson ended his communication with, "We have also learned that the City of Atlantic City has begun granting Certificates of Occupancy on sale and rental units again. We greatly appreciate the city working with us on this."
SOURCE: First Service Residential and Ocean Club Condominium General Manager David A. Laveson.
An Exclusive Look Back at the Golden Nugget, Atlantic City from 1980
Atlantic City's Firsts Throughout History
More From Cat Country 107.3