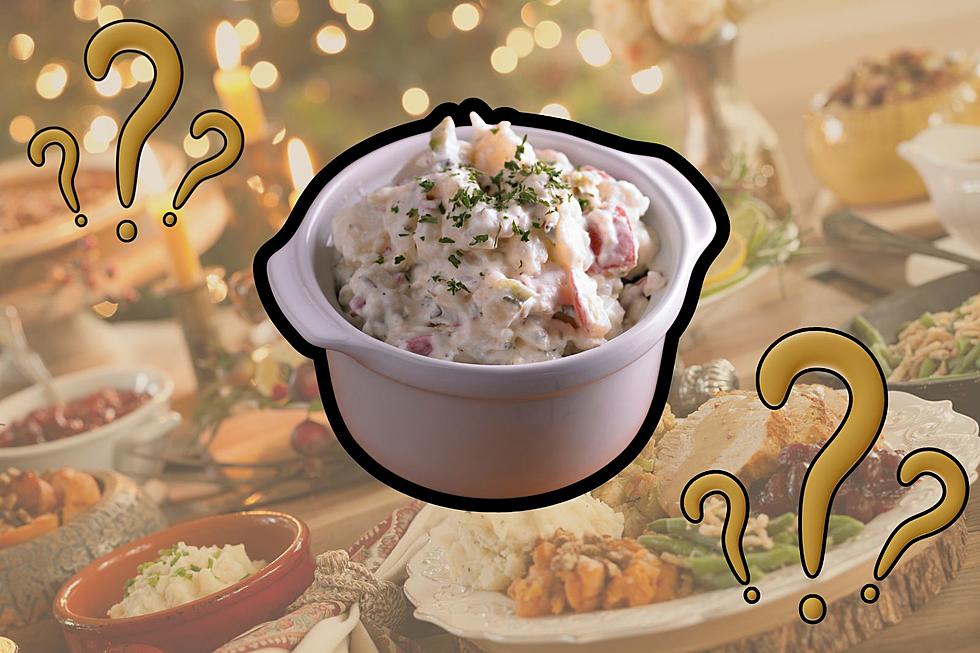 New Jersey Serves Some Pretty Weird Side Dishes For Thanksgiving
Canva
Are you ready to loosen your belt a few notches? Thanksgiving is almost here! Do you know what will be featured on your Thanksgiving menu this year?
No doubt, all the Thanksgiving staples come to mind like mashed potatoes, sweet potatoes, cranberry sauce, etc. According to most South Jersey residents, though, you can always expect the unexpected on every single Thanksgiving table. Almost every family has something super random to offer as a side dish every year.
If that's the case, then it's safe to assume you have a weird side dish on yours, right? If your family serves anything else other than the sides previously mentioned and maybe green bean casserole or mac-n-cheese, then chances are, yeah, it's pretty rare to see that included in the average Thanksgiving smorgasbord (looking at you, deviled eggs).
This doesn't include appetizers, though. Appetizers differ from family to family. So, if your random dish is only served as a precursor to the main meal, then you're off the hook for this one. However, if your family serves any of the following and presents them as an addition to the turkey, then yeah, that's pretty out there.
Check out the list of some of the most bizarre Thanksgiving side dishes served by South Jersey families:
The Most Bizarre Thanksgiving Side Dishes
Gallery Credit: Jahna Michal
Top 10 Things To Do This Off-Season in Cape May, NJ Area
Anyone who has lived in Cape May County knows that even though half the businesses close during the winter, the locals still love living in this area for many reasons. As someone who has lived in Cape May County for over 20 years, here are some of my favorite activities to do in the offseason:
Gallery Credit: Josh Hennig/Townsquare Media
More From Cat Country 107.3