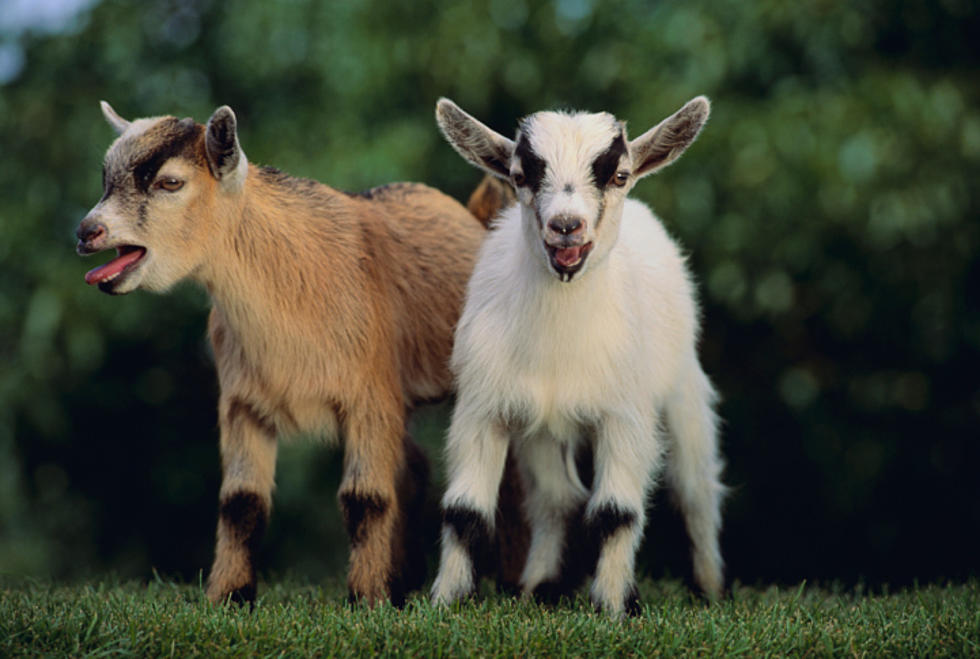 Visit The Funny Farm After The Bunny Visits You This Easter
Thinkstock
Did you hear that? The sun is shining, the birds are singing -- spring is here!
Spring's arrival means Easter is right around the corner. Who doesn't love Easter? The celebration of Spring plus the arrival of a certain rodent with candy always brightens the spirit after a dreary winter season. Easter celebrations will, no doubt, at the very least be a bit more festive than they were last year, what with Governor Murphy lightening up on the COVID-19 restrictions.
The state is slowly opening back up, yay!
This particular destination has been open for a while now, but in a video they shared to their Facebook page this weekend, they will, apparently, also remain open for a portion of the Easter holiday. Funny Farm Animal Rescue in Mays Landing will be in operation on Easter Sunday this year according to their latest episode of The Funny Farm Show (Episode 49). This week, Laurie, the Funny Farm owner, fills everyone in on the status of a few of the animals, particularly Buddy the dog, who just had surgery on his broken femur.
While catching everyone up on Buddy's recovery progress and what's happening with the new baby goats (aww), Laurie reminded everyone that Funny Farm Animal Rescue will, in fact, be open for you to swing through on Easter Sunday. If you're choosing to visit the farm in the near future, Laurie reminds you to fill out the online waver which can be found on their website.
You can hang out with all the animals this Easter Sunday, albeit within a limited amount of time as they're closing early to allow people to spend quality time with their families.
Source: Facebook
SEE PHOTOS: South Jersey Pets Rescued From Shelters
KEEP LOOKING: See What 50 of America's Most 'Pupular' Dog Breeds Look Like as Puppies
LOOK: The least obedient dog breeds
More From Cat Country 107.3