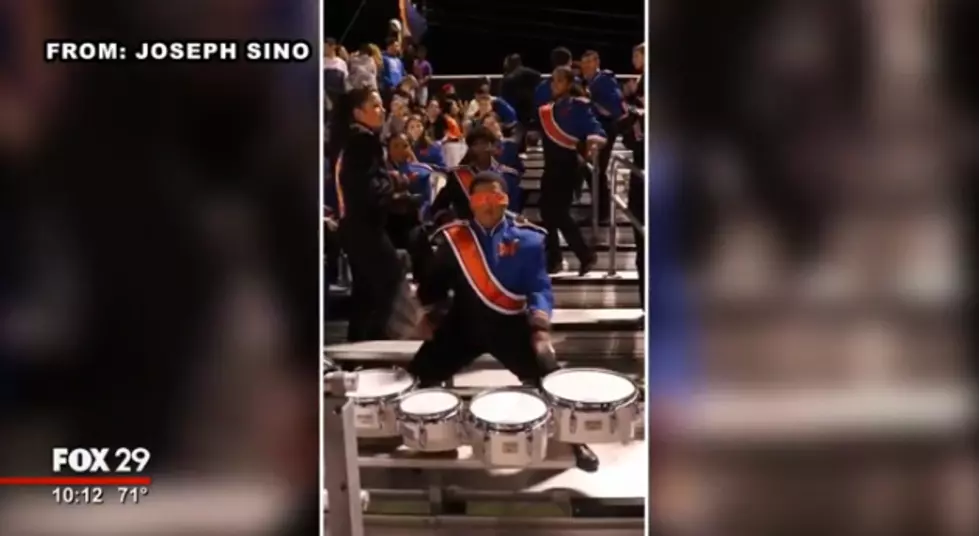 Watch Millville High Student Nail Drum Solo Blindfolded [VIDEO]
courtesy Joseph Sino via FOX 29 Philadelphia
This guy's got SKILLS! Watch this Millville High School student and marching band member knock out a drum solo BLINDFOLDED.
The school's assistant marching band director filmed 15-year-old Milton White's accomplishment. White's dad posted it to social media where it's been shared more than 1,000 times.
And, that's about as many times as WE could watch it!
Milton tells FOX 29/Philly that he got the idea from a YouTube video he saw, and decided to try it out for himself.
More From Cat Country 107.3