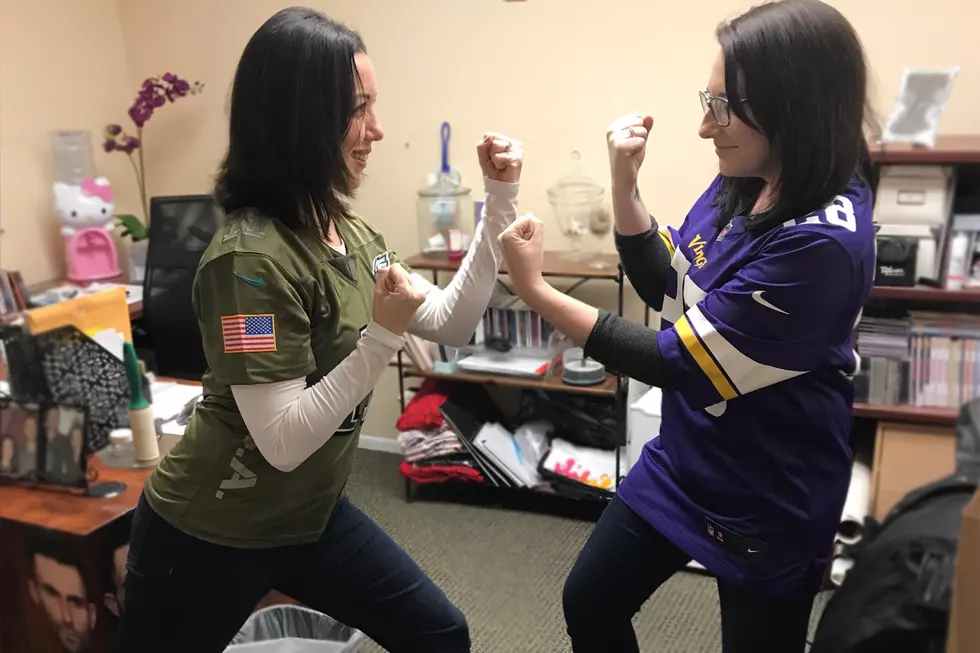 What Happens When a Vikings Fan Works in an Eagles Office [VIDEO]
TSM Chelsea Corrine
My name is Chelsea and I like messing with people.
Sunday the Philadelphia Eagles play the Minnesota Vikings to determine who goes on to play in the Super Bowl.
Our building is mainly Eagles fans, and hardcore fans at that. I, myself, am not an Eagles fan. I grew up as a 49ers fan, with some Eagles fans in the house.
Today I decided to mess with my co-workers a bit and wear a Vikings jersey. This obviously did not go over well at all. Lucky for you, I filmed their reactions. You will probably agree with how they reacted to my jersey.
I decided to wear the jersey all day long and no one is talking to me...
Watch their reactions here:
More From Cat Country 107.3