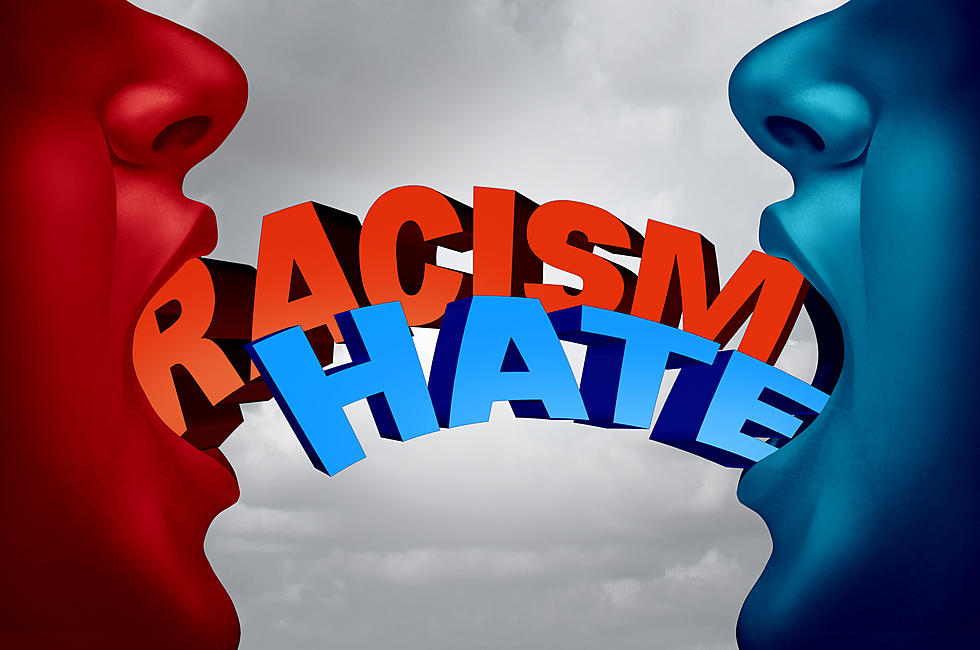 Anti-Semitic incidents up sharply in New Jersey
wildpixel GettyImages
⚫ Anti-Semitic incidents in the Garden State shot higher last year
⚫ There were 408 confirmed incidents – the highest total ever in NJ
⚫ Anti-Semitic incidents were reported across the state
---
A new report finds anti-Semitic incidents are on the rise in the Garden State.
According to Scott Richman, the New York/New Jersey director of the Anti-Defamation League, the state had 408 incidents last year, the third highest total of any state in the nation, trailing only New York and California.
"We encountered more anti-Semitic incidents in 2022 than any other year, it was the highest year on record, that was both nationwide as well as specifically in the state of New Jersey," he said.
He said last year's total was 10% higher than a record-breaking 2021, which saw a 25% increase from 2020.
An all-time high
Nationally, reported anti-Semitic incidents in the United States hit an all-time high of 3,697 incidents in 2022, a 36% increase relative to 2021 numbers.
Incidents are divided into three categories: harassment, vandalism and assault.
"Harassment being a person who is perhaps verbally abused or perhaps something on social media. Vandalism: this could be some sort of graffiti at a Jewish institution or a swastika at a school."
The report finds there were 244 incidents of harassment in the Garden State, 155 incidents of vandalism and nine incidents of physical assault.
Many incidents across the state
Ocean County, home to a significant Orthodox Jewish community, had the most incidents.
Of the 408 antisemitic incidents recorded in New Jersey in 2022, 137 took place in public areas, 120 took place in non-Jewish K-12 schools, 46 took place at Jewish institutions, 44 occurred at private residences and 37 took place at business establishments. The remaining 24 incidents occurred at colleges/universities (17) or online (7).
An alarming trend
Richman called the trend alarming and said "ADL is working closely with victims, schools, law enforcement, elected officials, and faith and community leaders to combat these record levels of anti-Semitism."
He said the report is being made public because "we believe deeply that data drives policy, that if you expose these issues to the light of day that policy will be put in place, that the community will express concern and want to do something about it."
David Matthau is a reporter for New Jersey 101.5. You can reach him at david.matthau@townsquaremedia.com
Click here to contact an editor about feedback or a correction for this story.
LOOK: Food and Personal Care Shortages We Could See In 2023
Learn about the 13 potential shortages that could impact stores in 2023, from produce and meat to snacks and beverages.
Weird things NJ taxes - and some they don't
In general, New Jersey assesses a 6.625% Sales Tax on sales of most tangible personal property, specified digital products, and certain services unless specifically exempt under New Jersey law.
However, the way the sales tax is applied in New Jersey sometimes just doesn't make sense.
New Jersey puts out an itemized list for retailers that spells out what is, and what is not, taxed.
Perhaps because this is New Jersey, there are some bizarre and seemingly contradictory listings.
LOOK: Here is the richest town in each state
Just saying the names of these towns immediately conjures up images of grand mansions, luxury cars, and ritzy restaurants. Read on to see which town in your home state took the title of the richest location and which place had the highest median income in the country. Who knows—your hometown might even be on this list.
More From Cat Country 107.3