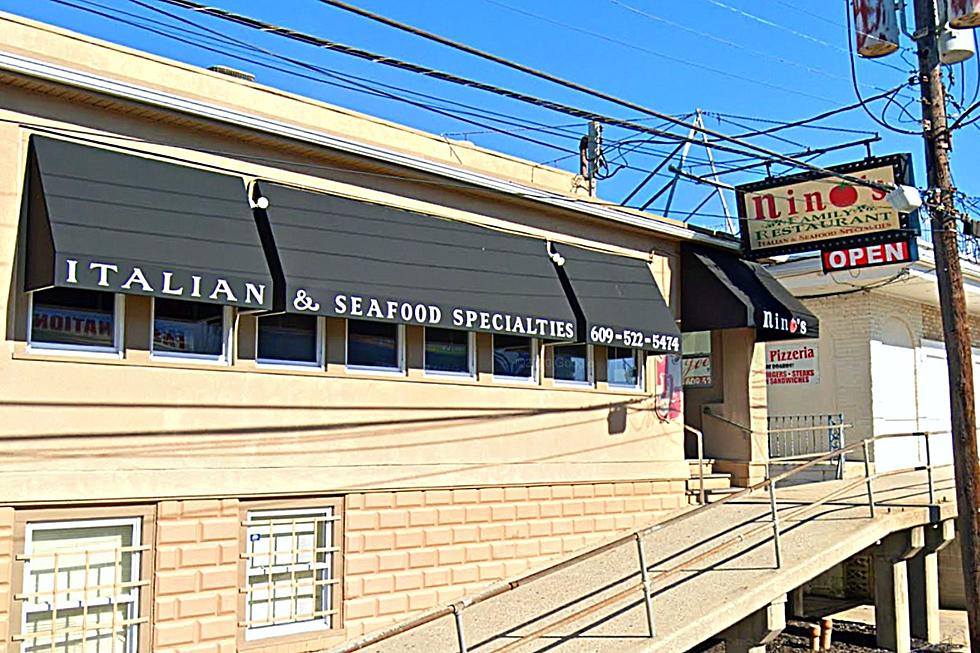 Dream Of Owning A Restaurant On The Boardwalk? Space Now For Sale In Wildwood
Google Street View
If one of your bucket list goals is to own a lucrative business at one of South Jersey's incredible beaches, you might be in luck.
Nino's Family Restaurant, once located on Magnolia Avenue and the Boardwalk have closed their doors at that location and are selling that space. Formerly the site of Groff's Restaurant, Nino's won't be closed forever. The boardwalk location was one of two Nino's locations. The one in Cape May Court House right on Route 9 will still remain open.
Nino's on Route 9, as a matter of fact, is open all year round.
If you've always wanted a business on the boardwalk, now's your chance. The site's address is 423 E Magnolia Avenue in Wildwood and is currently in search of a new owner. Obviously, you could easily open up another restaurant at that location. But, don't let that hold you back. After all, you'd have a prime real estate spot on your hands. It never hurts to go take a look. Who knows? Maybe your business will be the newest and most successful site on the Wildwood boardwalk next summer!
If interested in the property, it's being listed by Shore Point Realty. Thanks to the folks over at the 'Watch The Tramcar Please' Facebook page, we know that you can reach out to Shore Point at 609-522-2286.
Source: Facebook
While you're in the market, check out what $12.5 million gets you in Avalon:
This breathtaking 4,100-square-foot home at 130 74th Street in Avalon is simply stunning.
A Look Back At Sunshine Park Nudist Resort In Mays Landing
Take a look at the nudist resort that once sat on the Great Egg Harbor River in Mays Landing.
HIlarious Comments About Cape May Lighthouse
We love the Cape May Lighthouse. Some people, though, well, not so much. Check out the comments!
More of the Funniest Yelp Reviews of An Atlantic City Strip Club
This is our second foray into "naked women are our business" scene.
More From Cat Country 107.3