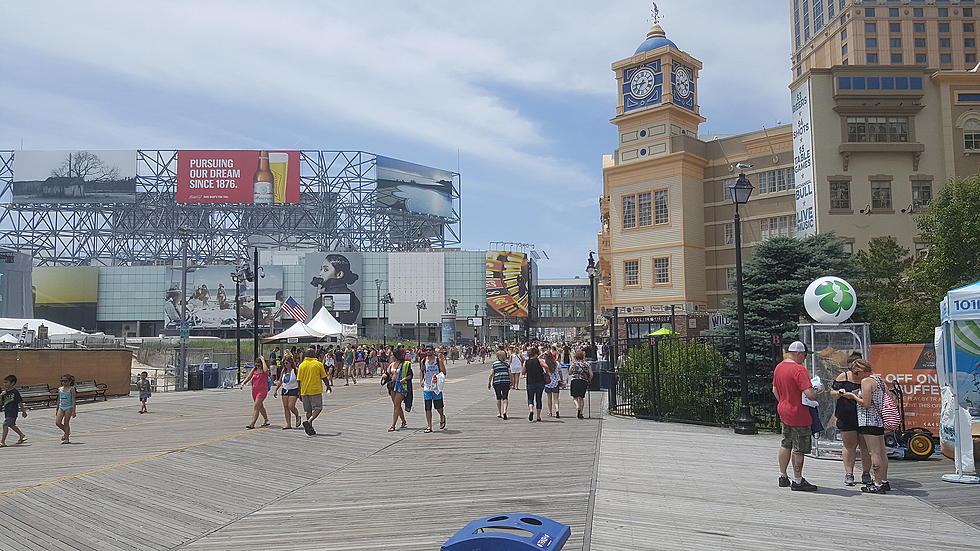 Drinking on the A.C. Boardwalk Could Be Legal Just in Time for July 4th
Chris Coleman, Townsquare Media
It could be legal to carry a drink down the Atlantic City boardwalk or onto the beach in Atlantic City. And it could happen in time for the upcoming 4th of July holiday.
Yeah, a proposal has been working its way through the state senate since earlier this year to possibly allow drinking in the city's tourism district (this includes portions of the beach and boardwalk). The bill has had support from lawmakers on both sides.
Now business leaders and local officials are speaking out in support of the measure as well.

Tom Forkin of the Atlantic City Alcohol Control Board said he's not worried about it bringing trouble to the area.
Meanwhile, law enforcement officials also seem to be in favor of the proposal. Police Sgt. Kevin Fair, of the Atlantic City Police Department, told NJ1015 that the department fully supports the proposal.
If finalized the bill would allow patrons to remove a single alcoholic beverage for consumption. Meaning you wouldn't be able to hit the beach or boards with a six-pack or bottle of liquor. You'd be able to leave a bar holding a drink, however.
Officials are hoping the proposal could be finalized in time for the upcoming Fourth of July holiday, which is often one of the busiest weekends of the year in the shore town.
More From Cat Country 107.3