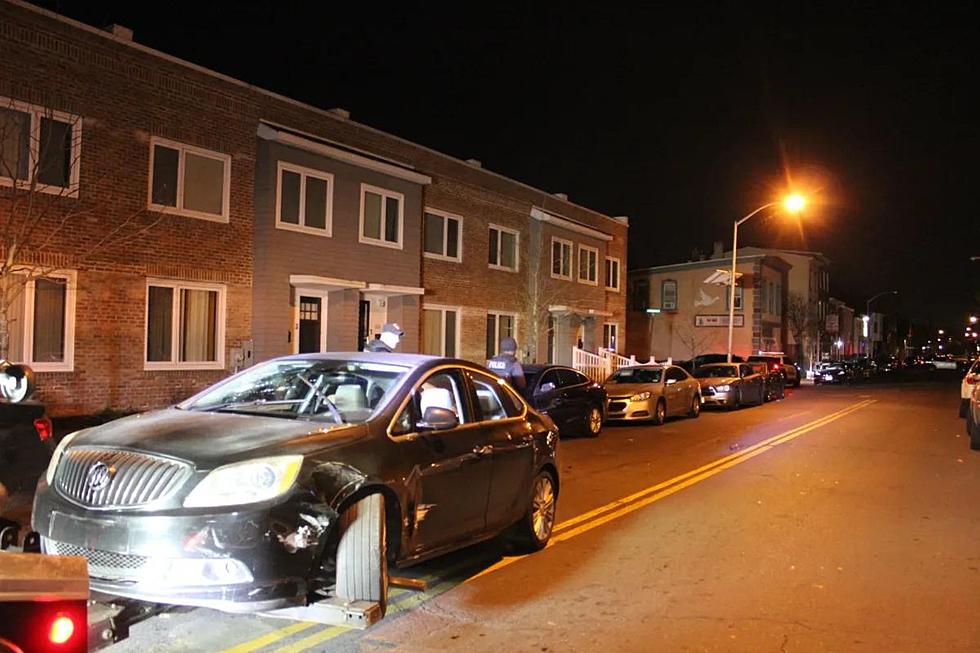 Fleeing driver with 5-year-old in car hits cop in Trenton, NJ
Vehicle driven by a woman who left a Trenton traffic stop 3/2/23 (Peterson's Breaking News of Trenton)
🔴 Tempestt Isom, 36, of Trenton drove off from a traffic stop
🔴 She led police on a brief pursuit before losing control
🔴 Isom's 5-year-old daughter was in the car
---
TRENTON — A woman who fled a traffic stop hit a police officer as she tried to make her getaway with her 5-year-old daughter in the car.
Police pulled over Tempestt Isom, 36, of Trenton, on North Clinton and Hart avenues around 11:30 p.m., on numerous prior motor vehicle violations, according to Trenton police Lt. Nate Bolognini.
Isom struck an officer in the leg as she drove off and led police on a brief two block pursuit. The officer was not injured.
Isom lost control of her Buick sedan in the area of the Regal Bar and hit a parked vehicle. She tried to run from the scene but was arrested.
Numerous charges
The woman was charged with aggravated assault on a law enforcement officer, resisting arrest, alluding, endangering the welfare of a child and several motor vehicle violations.
The girl was taken to Capital Health Regional Medical Center in Trenton to be checked.
Peterson's Breaking News of Trenton was first to report on this incident.
Dan Alexander is a reporter for New Jersey 101.5. You can reach him at dan.alexander@townsquaremedia.com
Click here to contact an editor about feedback or a correction for this story.
2023 Seaside Heights Polar Bear Plunge
Photos from the 2023 Seaside Heights Polar Bear Plunge, which raised $2.5 million for the Special Olympics New Jersey.
More From Cat Country 107.3