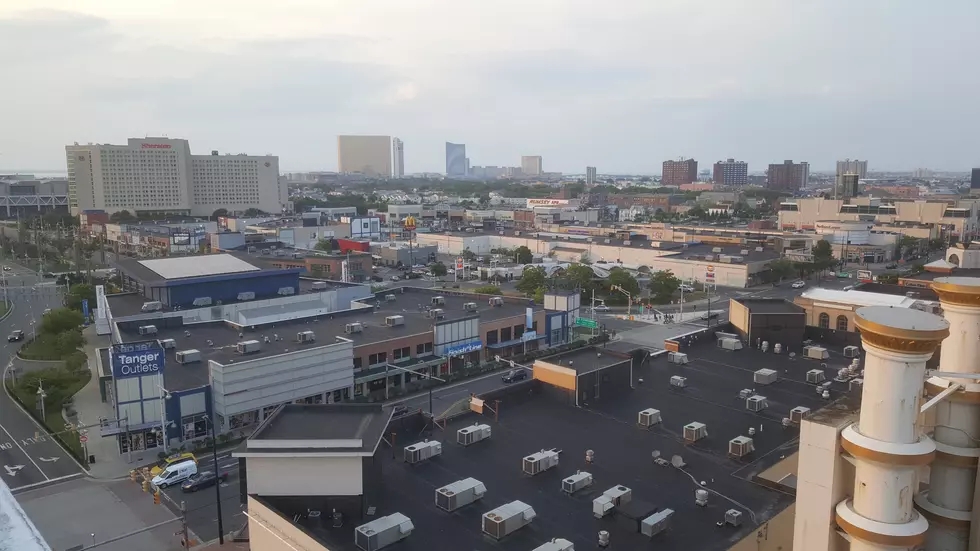 Former Atlantic City Mayor Frank Gilliam Sentenced to 30 Days in Prison
Atlantic City Outlets - Photo: Chris Coleman/Townsquare Media
Former Atlantic City Mayor Frank Gilliam was sentenced today to 30 days in prison after previous pleading guilty to wire fraud in connection to defrauding contributors to a youth basketball team out of more than $86,000.
Acting U.S. Attorney Rachael Honig announced that in addition to the prison sentence, Gilliam will also be under supervised release for three years, he was ordered to perform 200 hours of community service, and was ordered to pay restitution to his victims in the amount of $86,790.
According to Honig's office,

Gilliam was the co-founder of AC Starz Basketball Club (AC Starz), a non-profit that he incorporated to operate a youth basketball team. While serving as a member of the Atlantic City Council and later, as mayor of Atlantic City, Gilliam solicited donations for AC Starz from various individuals and entities under the false pretense that the contributions were for a youth basketball team and/or school supplies for underprivileged children. Gilliam instead used most of the money for personal expenses – including luxury clothing, expensive meals, and trips – that were completely unrelated to the operation of a youth basketball team. In total, Gilliam defrauded the contributors out of $86,790.
The Philadelphia Inquirer reports Gilliam tearfully pleaded to the judge from his living room via a Zoom meeting on Thursday. Gilliam said, "I stand before this court as a fractured human being. The mistake that I made is not something that I am proud of. It is something that I'm very ashamed of," to U.S. District Court Judge Joseph H. Rodriguez.
The 30-day prison sentence is a fraction of the 15 to 21 months that prosecutors sought.
A statement released by Gilliam's attorney, Harry H. Rimm, Esq., read in part:
Mr. Gilliam's community of supporters, represented by more than 200 letters to the Court from family; friends, teachers and professors from grade school, junior high school, high school and college; coaches, basketball players and their parents; mentees; members of the local clergy and even victims impacted by Mr. Gilliam's actions, have recognized his sincere contrition and asked the Court for leniency at his sentencing. I have been both a federal prosecutor and a defense lawyer, and, in my 25 years practicing law, I have never handled a matter in which so many appeals for leniency were submitted to the Court on behalf of an individual like Mr. Gilliam. Clearly, Mr. Gilliam's community believes that his one mistake should not outweigh all the good that he has done -- and continues to do even during the pandemic -- for his community.

Gilliam was elected in 2017 after defeating the city's incumbent Republican mayor, Don Guardian. He was first elected to the City Council in 2008. Gilliam resigned from office in October, 2019. In a letter to the City Council, Gilliam said of his resignation, "I would like to apologize to the residents of the great City of Atlantic City who deserve stability and respect," the Democrat said. "My sincere apologies to each constituent that voted for me and had high hopes in my future."
Enter your number to get our free mobile app
These Beautiful South Jersey Sunsets Will Take Your Breath Away
More From Cat Country 107.3