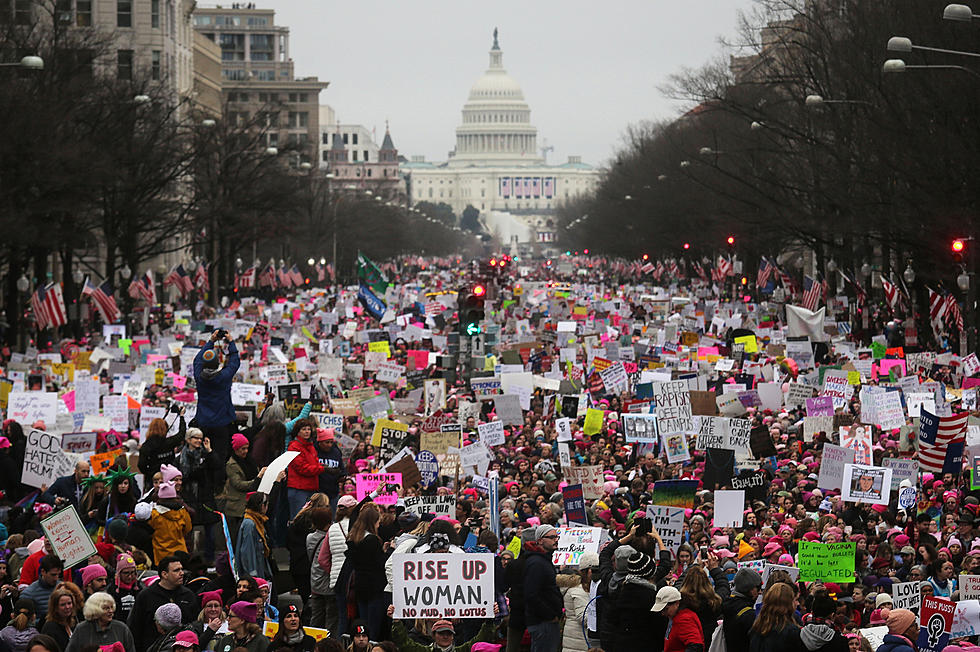 Freeholder John Carman Apologizes for Offensive Facebook Meme
Mario Tama, Getty Images
Atlantic County Freeholder John Carman took to Facebook today to issue an apology for meme's he posted last Saturday in reference to the Women's March.
This comes after he refused to apologize at a public meeting on Tuesday, instead implying that the women who were offended by his post are weak and unsure of themselves.
Today's apology sounds sincere.
"It's not about the amount of mistakes or the size of mistakes a person makes, it's how a person responds to them," the message he posted on his personal Facebook page reads.

"I made an error in judgment with a meme I thought was amusing and harmless. I was wrong. It is obvious to me that I have hurt many people, men and women with my insensitive post. For this, I am truly sorry. Believe me this was a lesson well learned. Please judge me by my words and my actions going forward. Again, my sincere apology to those that were offended."
So, is it too little, too late?
No, not for me.  I'm glad Freeholder Carman has apologized.  Everybody makes mistakes.  He has learned from this one.
But don't forget this whole situation when his re-election comes around.  There are still consequences to actions.
More From Cat Country 107.3