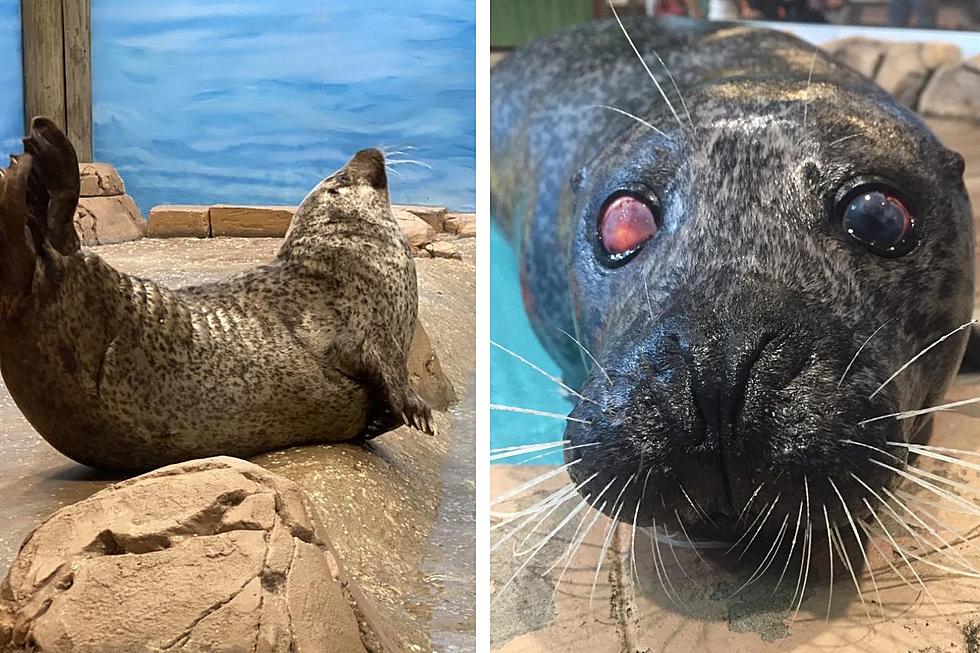 RIP! Jenkinson's Aquarium Mourns The Loss Of Beloved Seal
Jenkinson's Aquarium/Canva
It's always difficult saying goodbye to something you once held dear. For people who grew up going to Point Pleasant every year, this goodbye in particular packs on a bit more sting.
In a post shared to social media, Jenkinson's Aquarium has announced the passing of their beloved seal appropriately named Luseal. If you have ever spent any time at the aquarium, then you might already be familiar with Luseal's story. For those of you who aren't here's a bit about her life.
Luseal first came to the aquarium back in 1991. If you're doing that math in your head, then yes, you're correct.... she's been there for over 30 years. Believe it or not, Luseal is even older than me. 34, to be exact.
The folks at Marine Mammal Stranding Center expressed how thankful they were to Jenks for giving her somewhere to live out her life in peace. You see, Luseal came to them back in 1991 and it was clear then that she wouldn't survive in the wild. Thanks to the home Jenkinson's Aquarium provided for her, she was able to live a full and happy life much longer than anyone could have predicted.
Believe it or not, Luseal would wind up outliving her wild counterparts. Most seals live until their mid-twenties (if they're lucky). Luseal, being 34 years old when she passed, blew that number out of the part. By a WHOLE DECADE, at that.
She will definitely be missed by all who make frequent trips to the aquarium. She was a happy girl.
Rest in peace, sweet Luseal ❤️
Source: Facebook
Leaping Dolphins and Whales Near Cape May NJ
Our friends at the Cape May Whale Watcher Have Shared Some Unbelievable Photos!
Hang Out With Wolves At Howling Woods Farms In Jackson, NJ!
Did you know that there's a place in New Jersey where you can get up-close and personal to wolves? It's pretty cool!
Howling Woods Farm
is the organization and they teach you all about wolf preservation and responsible care for these animals.
17 Things You Likely Don't Know About the Garden State Parkway
You probably drive on the Garden State Parkway all of the time, but how much do you know about one of the busiest roads in New Jersey?
More From Cat Country 107.3